Main content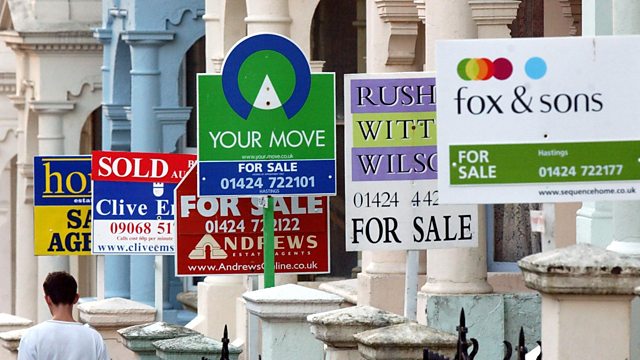 The return of the 100% mortgage, Choices over maturing NS&I index-linked savings certificates
The return of the 100% mortgage - Barclays launches one but with strings attached. Plus choices over maturing NS&I certificates, and businesses are urged to probe online scams.
This week one of Britain's biggest banks, Barclays, launched a 100% mortgage deal - though with some strings attached. The 'bank of mum and dad' has to stump up 10% of the purchase price which then gets placed in a savings account. The Barclays' decision has prompted debate in the industry as 100% mortgage deals have had a bad press since the 2008 credit crunch, with thousands of homeowners left in negative equity. Simon Collins from mortgage brokers John Charcol joins the programme.
The right for low incomed people or those with a poor credit history to open a basic bank account was introduced in January this year. The right to a basic bank account is part of the EU Payment Accounts Directive 2014. But what would happen if the UK votes in June to leave the EU? Will the right to a basic bank account still exist? Michael Ruck, from Pinsent Masons reveals the answer. And Anna Ellison from Policis looks into the reasons why almost two million of us do not even have a basic bank account.
The highly popular NS&I Index Linked Savings Certificates are coming to the end of their term over the next few months. Should investors holding these maturing certificates, which were last on general sale in 2011, lock in, roll over or cash out? What are the pros and cons? Kevin Mountford, Head of Banking with MoneySuperMarket.com, speaks to the programme.
Should businesses and banks in particular do more to combat online scams and even pay back the victims who've lost out? That's the debate Richard Lloyd of Which? and banking professor Alistair Milne from Loughborough University will have live on the programme.
Last on