Main content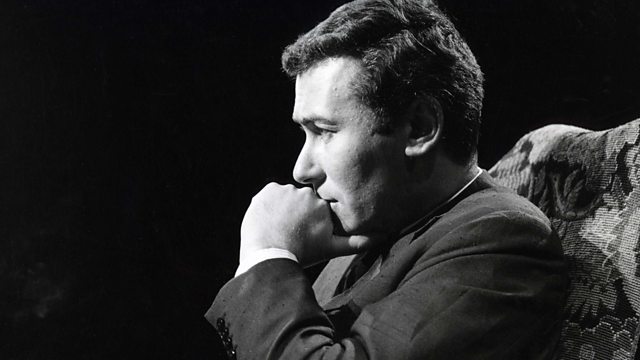 Tennant Looks Back at Osborne
David Tennant looks at John Osborne's letters and interviews to uncover how he put his own life and relationships into his revolutionary play. With David Hare.
Sixty years ago, one small play shocked British theatre to its core and started a cultural revolution. John Osborne, a writer from an unfashionable Midlands city, put ordinary lives on stage and made them an extraordinary comment on post-war Britain. As he prepares to star in a new production for Radio 4, David Tennant explores John Osborne's own papers to uncover how he put his own life and relationships into Look Back in Anger.
Along the way, we look back at the anger which greeted the play from many critics. The BBC's theatre critic Ivor Brown called it, "unspeakably dirty and squalid. It is difficult to believe that a colonel's daughter, brought up with some standards, would have stayed in this sty for a day." He went on to fume, "I felt angry because it wasted my time." He was one of many who hated the play.
David Tennant hears interviews with John Osborne, reads his personal letters, as well as archive of critic Kenneth Tynan and director Tony Richardson. He also plays extracts from previous productions, including a classic with Richard Burton as Jimmy Porter.
Contributors include playwright David Hare, critic Michael Billington, and actors Gary Raymond and George Devine.
Producer: Jo Wheeler
Executive Producer: David Morley
A Bite Media production for BBC Radio 4.
The 60th anniversary of John Osborne's classic play, with David Tennant as Jimmy Porter.