Main content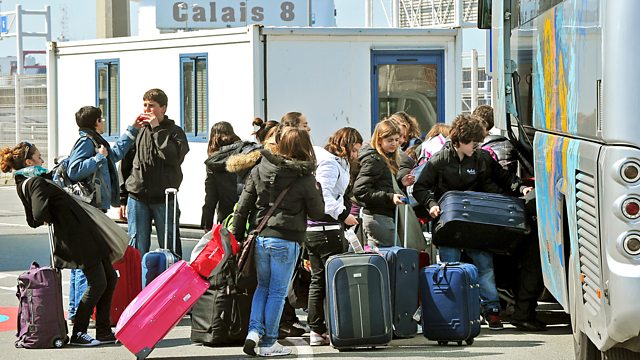 EU Migration
Investigating the numbers in the news. What will happen to migration if the UK leaves the EU? Plus are fire deaths on the rise?
EU migrants in the UK
How many people have come from the EU to live in the UK? Can we trust the numbers? And if the UK leaves the EU, what would it mean for immigration controls and the future of the economy? We tackle these questions with the help of Jonathan Porte, director of the National Institute of Economic and Social Research, and Matthew Pollard, Executive Director, Migration Watch.
Fire death shock
Recently the Guardian somewhat alarmingly reported that the number of fire deaths jumped 21% in one year - the biggest rise in a decade. This comes against a background of shrinking Fire Brigade budgets, and Labour says the figures show the cuts have already gone too far. But something about the story didn't smell right to us...
Simpson's Paradox
A Dutch statistician recently became suspicious by headlines in the Dutch news that women were being discriminated against when it came to getting science research funding. Professor Casper Albers of the Heymans Institute for Psychological Research, Groningen, helps explain what is known as Simpson's Paradox with the aid of a choir metaphor, performed by the BBC Singers.
Fermat's last theorem
What could connect British mathematician Sir Andrew Wiles and the makers of the Simpsons TV show? Science author Simon Singh explains that both have a love of Fermat's Last theorem. A sketch of the famous equation appears on the American cartoon, while next month Professor Wiles will go to Oslo to collect the Abel prize, widely regarded as the Nobel for mathematics, for his work in proving Fermat's Last theorem. We explore why it draws so much interest.
Last on
Broadcasts