Main content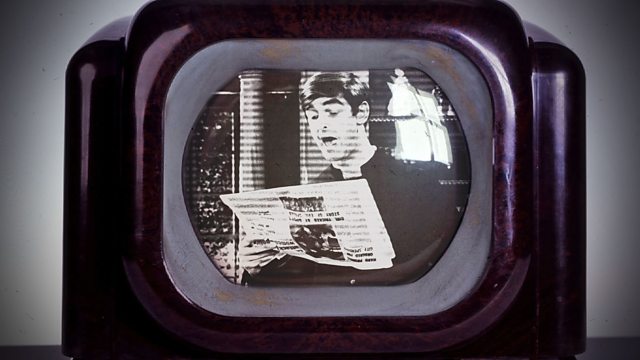 All Mouth and Trousers
4 Extra Debut. All Gas and Gaiters writers Pauline Devaney and Edwin Apps reveal their struggle to launch the TV sitcom. Stars John Sessions. From April 2016.
Between 1966 and 1971, TV's first ecclesiastical comedy, All Gas and Gaiters was regularly enjoyed by over 10 million viewers. The series starred veteran farce actor Robertson Hare as the sherry-tippling Archdeacon, William Mervyn as the bombastic Bishop wedded to his comforts, Derek Nimmo in the role that made him a star as the Bishop's twittish Chaplain Noote, and John Barron as the stern, rule-bound Dean.
Mark Burgess's comedy features Pauline Devaney (78) and Edwin Apps (84) playing themselves. They recall being asked to submit a script to BBC TV's Comedy Playhouse slot by their friend, fledgling TV director Stuart Allen, and their subsequent struggle to create the fictional world of St. Ogg's Cathedral Close and its eccentric inhabitants. The pilot episode of what was to become All Gas and Gaiters was titled The Bishop Rides Again.
Not least of Pauline's problems was her concern that the almost exclusively male-dominated world of BBC Television in the 1960s would not take the comedic writing talents of a young woman seriously. For this reason (and the fact that both she and Edwin wished to keep acting careers and writing work separate), The Bishop Rides Again was submitted to the BBC under the pseudonym, John Wraith.
Frank Muir - then Head of Comedy - knew Wraith's true identity, but the eventual revelation of Pauline's significant contribution to the creative process was greeted with surprised amazement by BBC Light Entertainment executives and cast members alike.
Written by Mark Burgess
Director: David Blount
A Pier production for BBC Radio 4 first broadcast in 2016.
Clips

Credits
| Role | Contributor |
| --- | --- |
| Young Pauline | Lily-Fleur Bradbury |
| Young Edwin | James Joyce |
| Frank Muir | John Sessions |
| Stuart Allen | Nicholas Boulton |
| William Mervyn | Gareth Williams |
| Robertson Hare | Trevor Littledale |
| Derek Nimmo | Zeb Soanes |
| John Barron | David Collings |
| Writer | Mark Burgess |
| Director | David Blount |