Main content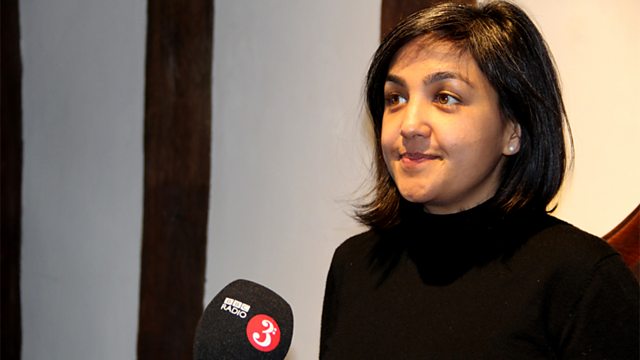 Shakespeare 400: Freedom of Speech or 'Nothing' - King Lear and Contemporary India
Preti Taneja considers Shakespeare's King Lear as a lens through which to view the contradictions of India today, including in areas of freedom of speech, development and activism.
Four centuries after Shakespeare's death, young scholars share new evaluations of his work - in a series of essays recorded in front of an audience in Shakespeare's old classroom at the Guildhall in Stratford-upon-Avon.
4.Preti Taneja: Freedom of Speech or "Nothing": King Lear and Contemporary India
Preti recently undertook a wide-reaching trip to India in order to research her own new novel based on King Lear. In this Essay, she considers Shakespeare's great tragedy as a lens through which to explore some of the contradictions of freedom of speech and censorship, development and corruption, activism and violence facing the world's youngest, fastest growing democracy today.
Preti Taneja is a former Radio 3 New Generation Thinker and post-doctoral research fellow in Global Shakespeare at Queen Mary, University of London, and Warwick University.
BBC Radio 3 is marking the 400th anniversary of the death of Shakespeare with a season celebrating the four centuries of music and performance that his plays and sonnets have inspired.
Producer: Beaty Rubens.