Main content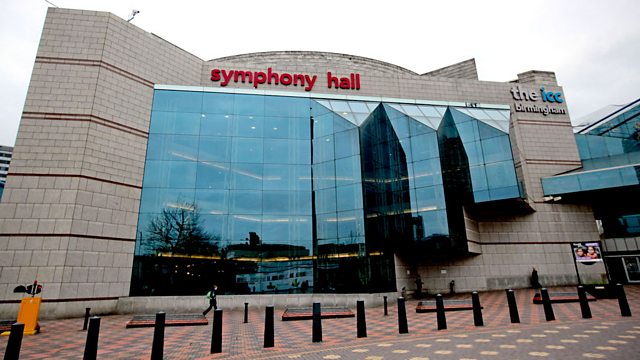 CBSO - Debussy, Hans Abrahamsen, Mahler
Ilan Volkov conducts the CBSO at Symphony Hall, Birmingham. Debussy orch Abrahamsen: Children's Corner. Hans Abrahamsen: Piano Concerto for the Left Hand. Mahler: Symphony No 4.
Live from Symphony Hall, Birmingham.
Presented by Tom Redmond
Ilan Volkov - Conductor
Alexandre Tharaud - Piano
Sarah Tynan - Soprano
Debussy (orch. Abrahamsen): Children's Corner
Hans Abrahamsen: Concerto for the Left Hand (CBSO co-commission, UK premiere)
Interval:
BBC Young Musician 2016
Clemency Burton-Hill introduces the fourth of the category finalists in this year's brass competition.
Trumpeter Zoe Perkins plays music by:
Barat, Enescu and Hovhaness
Mahler: Symphony No. 4
Gustav Mahler never wrote anything happier than his Fourth Symphony. Jangling sleighbells, Mozart-like melodies, and a child's vision of heaven... if it almost sounds too sweet, trust Ilan Volkov to find the black comedy beneath the playful surface. First, though, we've a charming new version of Debussy's Children's Corner - and the first UK performance of a new piano concerto, specially written for tonight's soloist by the Danish sonic magician Hans Abrahamsen.