Main content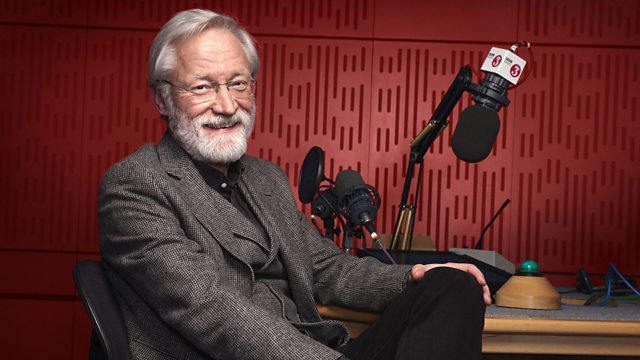 Donald Macleod discusses a colourful selection of singers, actors, instrumentalists and supporters who all contributed in some way to Purcell's success and reputation.
For any biographer, the cast of characters which surrounded Purcell is a gift. Today Donald Macleod meets a selection of these singers, actors, instrumentalists and supporters, all of whom contributed in some way to the composer's success and reputation. Among them we meet an actress whose personal life would have landed her on the Jeremy Kyle show had it existed, and we also find how 'that stupendous bass' John Gostling found himself linked to the King's famously portly wife.
Pavane in B flat Z 750
The Fires of London
Sir Peter Maxwell Davies, conductor
They that Go Down to the Sea in Ships
James Bowman, counter-tenor
Michael George, bass
The King's Consort
Robert King, director
Dido and Aeneas, Act 3
Paul Agnew, tenor, sailor
Felicity Palmer, contralto, sorceress
Susan Graham, mezzo-soprano, Dido
Camilla Tilling, soprano, Belinda
Ian Bostridge, tenor, Aeneas
European Voices
Le Concert d'Astrée,
Emmanuelle Haim, director
Fantasia à4 no 6
Fretwork
Now that the Sun hath veil'd his light
Hannah Morrison, soprano
William Christie, organ
Hail! Bright Cecilia, conclusion
Susan Hamilton, soprano
Siri Thornhill, soprano
Robin Blaze, counter-tenor
Martin van der Zeijst, tenor
Mark Padmore, tenor
Jonathan Arnold, bass
Jonathan Brown, bass
Collegium Vocale
Philippe Herreweghe, director
Producer: Michael Surcombe.
Five reasons why we love Parry's Jerusalem