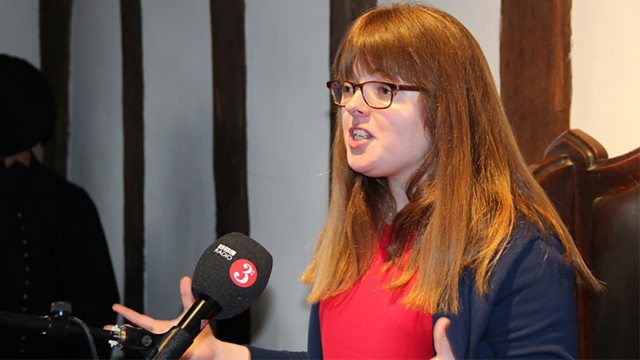 Shakespeare 400: Shakespeare and the Suffragettes
Four centuries after the death of Shakespeare, five young scholars share new evaluations of his work - in a series of essays recorded in front of an audience in Shakespeare's old classroom at the Guildhall in Stratford-upon-Avon.
1.Sophie Duncan on Shakespeare and the Suffragettes
Sophie Duncan reveals how Shakespeare's heroines helped transform Victorian schoolgirls into Edwardian activists.
The 19th century actress Ellen Terry told the suffragettes that they had more in common with Shakespeare's female characters than with the fragile, domestic ladies of Victorian novels. Sohie Duncan's new research starts with the unanticipated results of a competition run in The Girls' Own Paper in 1888 to find its readers' favourite Shakespearean heroine. It moves into more conventional scholarly territory with an analysis of a Suffragist-led production of The Winter's Tale in 1914, and its impact on English Suffragettes as a depiction of violence against women and the transformative power of female friendship.
Sophie Duncan is Calleva Post-Doctoral Researcher at Magdalen College, Oxford
BBC Radio 3 marks the 400th anniversary of the death of Shakespeare with a season celebrating the four centuries of music and performance that his plays and sonnets have inspired.
Producer: Beaty Rubens.
Last on
More episodes
Previous
You are at the first episode