Main content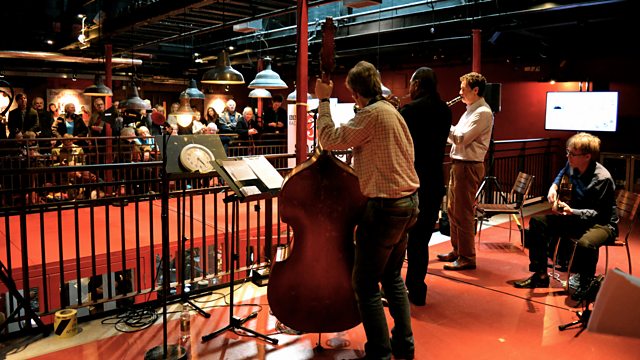 Sounds of Shakespeare
Alyn Shipton presents requests and surprise guests live from Stratford-upon-Avon.
In a live edition of the programme from The Other Place theatre in Stratford-upon-Avon, Alyn Shipton presents listeners' requests as well as music from surprise guests - part of Radio 3's Sounds of Shakespeare weekend.
Listeners will be joining him from the audience to introduce their requests on air, including music from Cleo Laine's "Shakespeare and All That Jazz" and Duke Ellington's "Such Sweet Thunder"
BBC Radio 3 marks the 400th anniversary of the death of Shakespeare with a season celebrating the four centuries of music and performance that his plays and sonnets have inspired. Over the anniversary weekend, from Friday 22nd to Sunday 24th April, Radio 3 will broadcast live from a pop-up studio at the Royal Shakespeare Company's Other Place Theatre and other historic venues across Stratford-upon-Avon.