Main content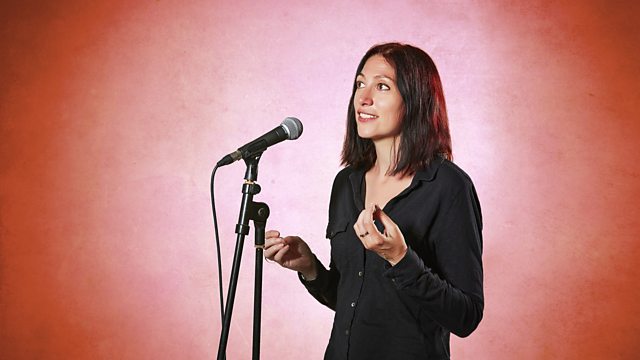 Natalie Haynes takes a fresh look at the ancient world and one of the greatest thinkers of all time, Plato. From 2016.
Join Natalie Haynes and guests for half an hour of comedy and the Classics from the BBC Radio Theatre in London.
Natalie is a reformed comedian who is a little bit obsessive about Ancient Greece and Rome.
Today she stands up in the name of one of the world's greatest thinkers, Plato, with the help of psychotherapist Philippa Perry and classicist Professor Edith Hall.
Plato wasn't perfect, even though he talks about perfection all the time. Turns out he was on the chunky side and had bad eyesight. On the other hand, he was very good at wrestling.
Producer...Mary Ward-Lowery
Last on
Broadcasts

Natalie Haynes's Classics Quiz
Podcast
Natalie Haynes creates stand-up routines about figures from ancient Greece and Rome.