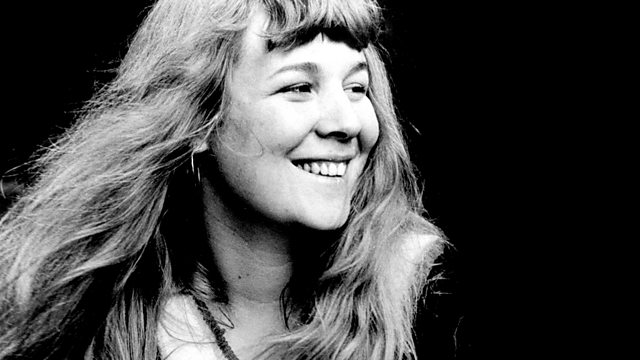 Who Knows Where the Time Goes: The Sandy Denny Story
Another chance to hear Bob Harris celebrate the life and music of Sandy Denny, a singer and songwriter who was at the very heart of the birth of British folk rock. It was first broadcast in April 2008 and marked the 30th anniversary of her death.
The programme explores her early years, the two periods spent as a member of Fairport Convention, her solo work, the circumstances surrounding her death and the legacy of both her songs and recorded material.
The documentary contains exclusive interviews with Robert Plant, who talks about Sandy's duet on Led Zeppelin's The Battle Of Evermore, Dave Cousins of The Strawbs, Richard Thompson, Steeleye Span's Maddy Prior, Fairport Convention members Dave Pegg and Simon Nicol, her recording engineer Jon Wood, Joe Boyd and Linde Nijland, a Dutch folk singer who recorded an album of Sandy's songs. It also includes a BBC archive interview of Sandy herself, along with a wide selection of music from her Fairport Convention, Fotheringay and solo albums.