Main content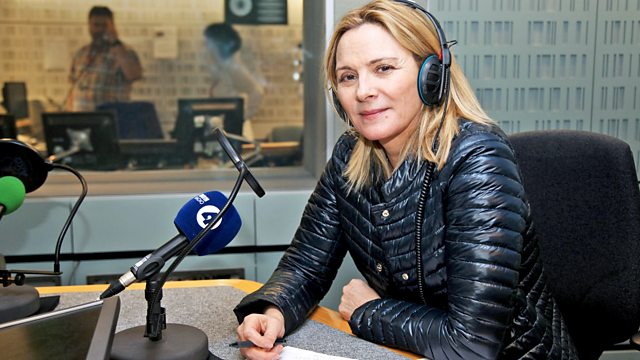 Kim Cattrall, Changing coercive behaviour, Dementia carers
Including actor Kim Cattrall on her private struggle with insomnia, Beyonce's appeal, Shakespeare's strongest female roles, and two women who have cared for relatives with dementia.
The actor Kim Cattrall best known for her roles in Sex and the City and Sensitive Skin tells us about her private struggle with insomnia.
Who is the strongest female Shakespearean character? The author Angela Thirlwell champions Rosalind and discusses her choice with the actors Tanya Moodie and Dame Janet Suzman.
Beyonce is one of the best-selling music artists of all time with over 100 million records sold worldwide and 20 Grammy Awards. Her latest album shows a more political side to her creativity. Cultural commentator Emma Dabiri and Black feminist researcher Sekai Makoni discuss her appeal.
Research shows the vast majority of men who abuse their partners stop their physical and sexual violence if they attend a domestic violence perpetrator programme. But how easy is it to access these courses? We hear from Professor Liz Kelly from London Metropolitan University and Liz Ostrowski from the Domestic Violence Intervention Project.
A quarter of a million working mothers face a triple whammy of challenges when they become dementia carers. We hear from two people Morella Kayman and Rosie Stevens on the impact on themselves and their families.
According to the 2013 National Survey of Sexual Attitudes and Lifestyles, the average number of sexual partners a person will have in their lifetime is 11.7 for men and 7.7 for women. But does your sex count matter at all? Three women in their 20s and 30s Franki, Fiona and Harriet tell us what they think.
The Former Great British Bake Off contestant Chetna Makan Cooks the Perfect... Swiss Peach and Strawberry Swiss Roll.
Last on
Credits
| Role | Contributor |
| --- | --- |
| Presenter | Jenni Murray |
| Producer | Rabeka Nurmahomed |
| Editor | Jane Thurlow |
| Interviewed Guest | Kim Cattrall |
| Interviewed Guest | Janet Suzman |
| Interviewed Guest | Tanya Moodie |
| Interviewed Guest | Angela Thirlwell |
| Interviewed Guest | Emma Dabiri |
| Interviewed Guest | Sekai Makoni |
| Interviewed Guest | Liz Kelly |
| Interviewed Guest | Liz Ostrowski |
| Interviewed Guest | Rosie Stevens |
| Interviewed Guest | Morella Kayman |
| Interviewed Guest | Chetna Makan |
Broadcast

Podcast
Women's voices and women's lives - topical conversations to inform, challenge and inspire.