Main content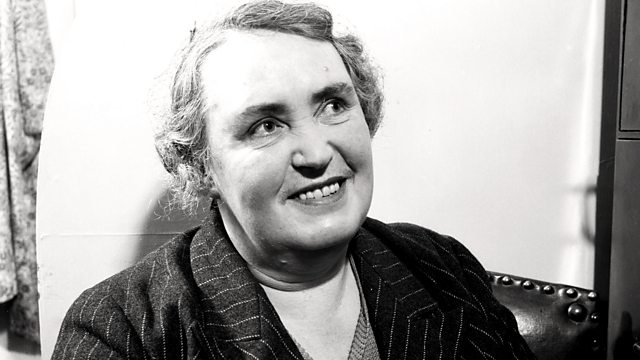 Surrogacy, 1920s BBC, Dementia care, Abergavenny, Shakespeare's women
Changing law on surrogates, women who worked at the BBC in 1920s and 1930s, how women feel caring for loved ones with dementia, and favourite female Shakespearean characters.
UK Surrogacy laws are over 30 years old. A conference next week will ask whether they need to be updated. Jenni speaks to one of the conference speakers, Emily Jackson, Professor of Law from the London School of Economics about how the current system is working.
Women played a crucial role at the BBC when it first started in 1923, according to Dr Kate Murphy, Senior History Lecturer at Bournemouth University. She has written a history of women who worked for the corporation from its earliest days to the outbreak of war in 1939, an era when broadcasting was brand new. Dr Murphy tells Jenni about "Behind the Wireless."
A quarter of a million working mothers care for a relative with dementia. We hear from two people whose loved ones have been diagnosed with Alzheimer's disease. Morella Kayman's experience of caring for her husband led to the formation of the Alzheimer's Society and Rosie Stevens has just given up work to care for her father.
Abigail Hollick goes to Abergavenny to talk to local women about their lives for the Woman's Hour series "Women in One".
Who is the strongest female Shakespearean character? In her new book, author, Angela Thirlwell, champions Rosalind, actors Tanya Moodie and Dame Janet Suzman endorse Volumnia and Cleopatra respectively. The three debate their chosen characters with Jenni.
Chapters
UK Surrogacy Laws

Professor Emily Jackson on the past 30 years of the UK Surrogacy laws.

Duration: 06:25

Women of the early BBC

Dr Kate Murphy on the history of women who worked for the BBC from its earliest days.

Duration: 10:11

Caring from someone with Alzheimer's disease

Morella Kayman formed the Alzheimer's Society & Rosie Stevens cares for her father.

Duration: 08:58

Women in One

A lady on a park bench in Abergavenny tells us about her life.

Duration: 02:53

Who is the strongest female Shakespearean character?

Angela Thirlwell endorses Rosalind, Tanya Moodie, Volumnia, & Dame Janet Suzman,Cleopatra

Duration: 10:32

Credits

| Role | Contributor |
| --- | --- |
| Presenter | Jenni Murray |
| Interviewed Guest | Kate Murphy |
| Interviewed Guest | Angela Thirlwell |
| Interviewed Guest | Tanya Moodie |
| Interviewed Guest | Janet Suzman |
| Interviewed Guest | Morella Kayman |
| Interviewed Guest | Rosie Stevens |
| Interviewed Guest | Emily Jackson |
| Interviewed Guest | Lauren Laverne |
| Interviewed Guest | Abigail Hollick |