Main content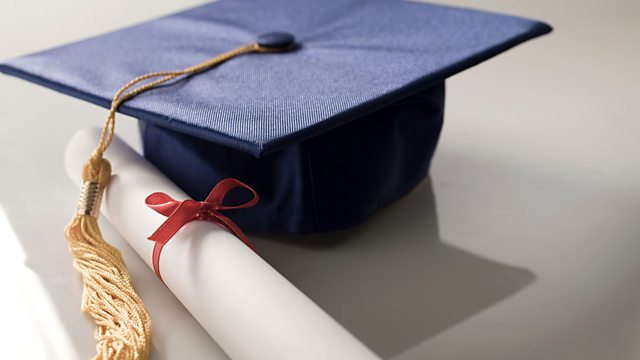 Degree fraud, Amazon grocery, Nuisance callers
Consumer affairs programme. The bogus degree certificates freely available online for just a few pounds. And could Amazon one day become your supermarket?
The job applicants using fake degree certificates to mislead employers - we ask why the certificates are freely available online for just a few pounds.
The giant online retailer Amazon has started selling groceries in the UK. It's new competition for Britain's big four supermarkets, when they are already engaged in a tough battle for customers. We ask if Tesco, Sainsbury's, Asda and Morrisons have anything to fear from Amazon.
Few things annoy You & Yours listeners as much as nuisance calls. We hear about a change in the law, which the government believes could really help to crackdown on unscrupulous companies who bombard people with calls.
Producer: Jonathan Hallewell
Presenter: Melanie Abbott.
Chapters
BHS

It looks as if the end could be near for British Home stores or BHS as it is now known.

Duration: 04:14

Degree Fraud

The fake degree certificates available online for just a few pounds.

Duration: 05:47

Nuisance Caller ID

A new move by the government to help crack down on nuisance callers.

Duration: 07:48

Dementia Golf

A new project to help people with dementia to continue enjoying golf.

Duration: 06:34

Amazone Prime Now

Amazon are expanding 1 hour delivery service. What impact will it have on grocery sector?

Duration: 07:20

EE Boss

How phone network EE hopes to improve its troubled record for customer service.

Duration: 05:58