Main content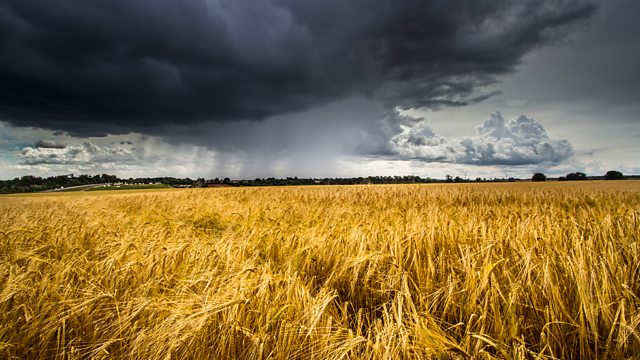 1816, the Year Without a Summer
Melvyn Bragg and guests discuss the link between the eruption of Mt Tambora in 1815, the largest and most lethal in recorded history, with famines in Europe and America in 1816.
Melvyn Bragg and guests discuss the impact of the eruption of Mt Tambora, in 1815, on the Indonesian island of Sambawa. This was the largest volcanic eruption in recorded history and it had the highest death toll, devastating people living in the immediate area. Tambora has been linked with drastic weather changes in North America and Europe the following year, with frosts in June and heavy rains throughout the summer in many areas. This led to food shortages, which may have prompted westward migration in America and, in a Europe barely recovered from the Napoleonic Wars, led to widespread famine.
With
Clive Oppenheimer
Professor of Volcanology at the University of Cambridge
Jane Stabler
Professor in Romantic Literature at the University of St Andrews
And
Lawrence Goldman
Director of the Institute of Historical Research at the University of London
Producer: Simon Tillotson.
Last on
LINKS AND FURTHER READING
Clive Oppenheimer at the University of Cambridge
Jane Stabler at the University of St Andrews
Lawrence Goldman at the Institute of Historical Research, University of London
Global Volcanism Program – Smithsonian Institution
'Eruptions' blog by Erik Klemetti
Volcano Hazards Program - US Geological Survey
Year Without a Summer - Wikipedia
READING LIST:
C. A. Bayly, The Birth of the Modern World 1780-1914 (Wiley-Blackwell, 2004)
Jelle Zeilinga de Boer and Donald Theodore Sanders, Volcanoes in Human History: The Far-Reaching Effects of Major Eruptions (Princeton University Press, 2004)
Asa Briggs, The Age of Improvement 1783-1867 (first published 1979; Routledge, 1999)
Whitney R. Cross, The Burned-Over District: The Social and Intellectual History of Enthusiastic Religion in Western New York, 1800-1850 (Cornell University Press, 1981)
Gillen D'Arcy Wood, Tambora: The Eruption that Changed the World (Princeton University Press, 2014)
Cian Duffy, The Landscapes of the Sublime 1700-1830: Classic Ground (Palgrave Macmillan, 2013)
David Ellis, Byron in Geneva: That Summer of 1816 (Liverpool University Press, 2011)
Peter Francis and Clive Oppenheimer, Volcanoes (Oxford University Press, 2003)
Elie Halevy, The Liberal Awakening 1815-1830 (first published 1949; Nabu Press, 2011)
William K. Klingaman and Nicholas P. Klingaman, The Year Without Summer: 1816 and the Volcano that Darkened the World and Changed History (St Martin's Griffin, 2013)
Andrew McConnell Stott, The Vampyre family: Passion, Envy and the Curse of Byron (Canongate Books, 2013)
Clive Oppenheimer, Eruptions that Shook the World (Cambridge University Press, 2011)
John Post, The Last Great Subsistence Crisis in the Western World (The Johns Hopkins University Press, 1977)
Mary Shelley with Percy Shelley (ed. Charles E. Robinson), The Original Frankenstein (Vintage, 2009)
R. J. White, Waterloo to Peterloo (Heinemann, 1957)
Credits
| Role | Contributor |
| --- | --- |
| Presenter | Melvyn Bragg |
| Interviewed Guest | Clive Oppenheimer |
| Interviewed Guest | Jane Stabler |
| Interviewed Guest | Lawrence Goldman |
| Producer | Simon Tillotson |
Broadcasts