Main content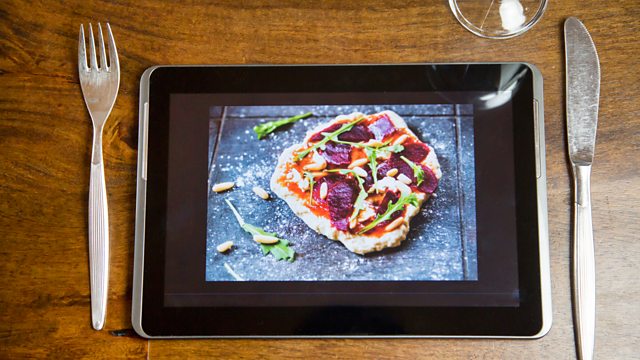 Taste
Eating is a visceral, analogue experience, but is technology changing the way we taste? Aleks Krotoski explores how tech is changing not just food, but also we eaters ourselves.
Food is a universal necessity, human brains light up more for food than any other experience, so it's little wonder that food culture has exploded online. Social media is festooned with pictures, recipes, cooking videos and we can't seem to ever get enough.
But, is the digital world doing more than getting our mouths watering? Could technology be changing the very way we taste?
In this episode, Aleks Krotoski explores how food trends develop and shape our culture and spread on social media, as well as exploring new tech that may change the way we eat - from 3D printed delights, to Chef Watson who creates recipes in the cloud, and even how we might manipulate our brains to change how we perceive flavour.
Producer: Elizabeth Ann Duffy.
Last on
Broadcasts