Main content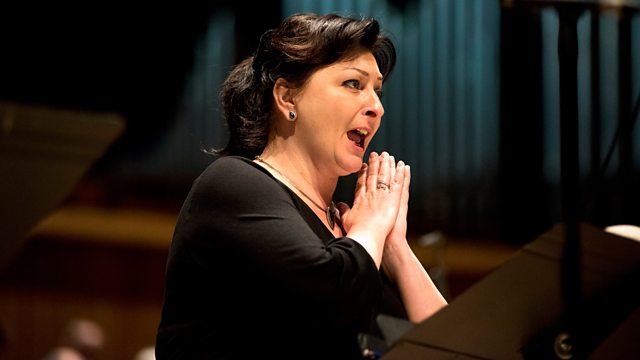 Janacek's Jenufa
Live from the Royal Festival Hall in London, Jiri Belohlavek conducts the Czech Philharmonic in a concert performance of Janacek's opera Jenufa.
Jirí Belohlávek conducts the Czech Philharmonic and a fine cast including Karita Mattila, one of the leading dramatic sopranos of her generation, in this tragedy about village life, with heartbreak, jealousy and child murder at its heart.
Live from the Royal Festival Hall
Presented by Sara Mohr Pietsch
Leos Janácek: Jenufa - opera in 3 acts
(concert performance in Czech with English surtitles)
Adriana Kohútková, soprano: Jenufa
Karita Mattila, soprano: Kostelnicka Buryjovka
Jaroslav Brezina, tenor: Steva Buryja
Ales Briscein, tenor: Laca Klemen
Svatopluk Sem, baritone: Stárek (foreman)
Yvona Skvárová, mezzo-soprano: Starenka Buryjovka (grandmother)
Lucie Silkenová, mezzo-soprano: Karolka
Ludek Vele, bass: Rychtár (mayor)
Jana Hrochová, mezzo-soprano: Rychtárka (mayor's wife)
Marta Reichelová: soprano, Jano
Katerina Jalovcová, mezzo-soprano: Pastuchyna (herdswoman)
Katerina Kneziková, soprano: Barena (servant girl)
Czech Philharmonic Choir Brno
Czech Philharmonic
Jirí Bélohlávek, conductor
INTERVAL BBC Young Musician 2016
Clemency Burton-Hill introduces the first of the finalists in this year's percussion category.
Percussionist Tom Pritchard plays music by:
Psathas, Arlen and Bradley.