Main content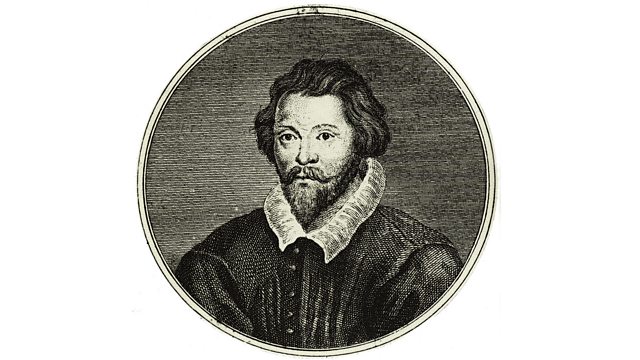 Donald Macleod charts William Byrd's rise from boy chorister at the Chapel Royal, where he met Thomas Tallis, to winning his first music director post, at Lincoln Cathedral.
Donald Macleod looks at Byrd's early life. The celebrated composer began his career as a boy chorister at the Chapel Royal, becoming apprentice to its organist, Thomas Tallis, before winning his first music director post at Lincoln Cathedral.
Religious intolerance cast a long shadow over the life and music of William Byrd. As a Roman Catholic in Elizabethan England, he was persecuted by the state and often forced to tread a dangerous path between his personal convictions and his duty to the Queen.
His musical talent and his strength of character enabled him not just to survive, but thrive. Despite his trials he was, and continues to be, celebrated as the greatest British musician of his age.
By the time he was twenty, Byrd had already served under four successive monarchs. He experienced first-hand how musicians were put at the front line in the battle of faiths, as Britain's rulers see-sawed between new Anglican religion and Roman Catholicism.
Donald follows young William to his first proper job, at Lincoln Cathedral, where he composed for voices and instruments. At Lincoln he also converted to Catholicism, a decision that would profoundly affect the rest of his life.
O lord, make thy servant Elizabeth
Tallis Scholars
Peter Philips, director
Great Service (Hodie, Psalm 47, Magnificat)
Musica Contexta
The English Cornett & Sackbut Ensemble
Steven Devine, organ
Simon Ravens, director
In Nomine, a5 (IV)
Rose Consort of Viols
Christe qui Lux es, a4 (III)
In Nomine, a 5 (V)
Phantasm
Second Service (Magnificat)
Choir of Magdalen college Oxford
Fretwork
Ryan Leonard, organ
Bill Ives, director
Ut, Re, Mi, Fa, Sol, :a
Davitt Moroney, organ
Libera me Domine et pone
Alamire
David Skinner, director.