Main content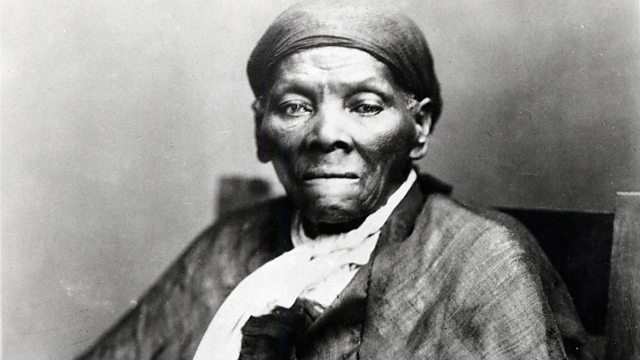 Harriet Tubman, Single ladies, Shakespeare, Syrian architect, Marathons
Anti-slavery activist Harriet Tubman on the new US $20 bill, the power of the unmarried woman and the impact of Shakespeare on suffragettes. Presented by Jenni Murray.
Unmarried women now outnumber married women in the US. American author Rebecca Traister's book 'All the Single Ladies' explores the history of the single woman and her power in contemporary society. Jenni is joined by columnist Polly Vernon and social scientist Catherine Hakim to discuss the rise of unmarried women in the UK.
To mark the 400th anniversary of Shakespeare's death we look at the impact his work has had on women and the feminist movement. Dr Sophie Duncan, lecturer in English at Magdalen College, Oxford and Dr Diane Purkiss, tutor in English at Keble College, Oxford reflect on the way women are depicted in and have responded to Shakespeare's work.
US Treasury Secretary Jacob J. Lew has proposed replacing the slaveholding Andrew Jackson on the $20 bill with Harriet Tubman, the former slave and abolitionist. Crystal Sanders, Assistant Professor in history and African American studies at Penn State University in Pennsylvania joins Jenni to talk about the significance of the move.
34-year-old Syrian architect and mother of two, Marwa al-Sabouni lives in Homs, Syria's third largest city. She was born and grew up there and stayed with her family when war broke out five years ago. Al-Sabouni talks to Jenni about why she believes that architecture plays a crucial role in the future of Syria and writing her memoir, The Battle for Home.
In this year's London Marathon, 39 per cent of the field will be female compared to less than five per cent when it first took place in 1981. Women's running may be enjoying a surge in popularity, but as women we receive so many messages about sport and our bodies. Jenni is joined by runner and writer Bridget Minamore and Elizabeth Hufton, editor of Woman's Running UK.
Presenter: Jenni Murray.
Chapters
The power of unmarried women

Polly Vernon and Catherine Hakim discuss the rise of unmarried women in the UK

Duration: 11:34

Was Shakespeare a feminist?

Sophie Duncan and Diane Purkiss reflect on how women are depicted in Shakespeare's work

Duration: 09:34

Harriet Tubman

Crystal Sanders talks about the significance of putting Harriet Tubman on the $20 note

Duration: 05:04

Syrian architecture

Marwa al-Sabouni talks about how architecture could play a crucial role Syria's future

Duration: 08:53

Credits

| Role | Contributor |
| --- | --- |
| Presenter | Jenni Murray |
| Interviewed Guest | Polly Vernon |
| Interviewed Guest | Catherine Hakim |
| Interviewed Guest | Sophie Duncan |
| Interviewed Guest | Diane Purkiss |
| Interviewed Guest | Crystal Sanders |
| Interviewed Guest | Marwa Al-Sabouni |
| Interviewed Guest | Bridget Minamore |
| Interviewed Guest | Elizabeth Hufton |