Main content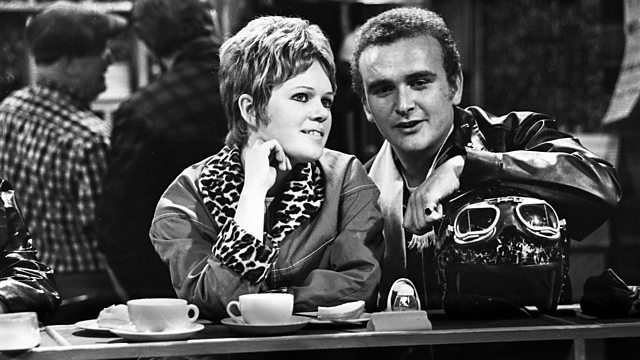 Working Class Heroes and Poverty Porn
Stuart Maconie takes a trip from the Ealing Comedies to Benefits Street, trying to link the working class heroes of mid-20th century film with people in so-called 'poverty porn'.
Writer-broadcaster Stuart Maconie provocatively traces the depiction of working class people - from the heroes of popular culture in the 50s and 60s, to the real-life TV characters in so-called "poverty porn", which confronted viewers head on 60 years later.
His quest starts with pop. He's not alone in noticing that today's stars tend to be that little bit posher than the Brians, Georges and Erics of 1960s fame. Nick Robinson noticed the same thing on the Today programme. And there's been similar concern about actors. Nowadays, it seems, working people can't afford to train for a career on stage and screen.
The 60s docu-dramas, like Up the Junction, took up where the New Wave of Room at the Top and Saturday Night and Sunday Morning left off. Then came the observational documentaries of Paul Watson. But his milestone 1974 series, The Family, was received as entertainment rather than social document. Watson robustly denies that he was "the godfather of reality TV".
Towards the end of Maconie's personal and outspoken programme, we hear TV professionals arguing that shows like Skint and Benefits Street simply relate difficult truths about modern Britain. And even Skint had a hero, a kind of flawed role model in the figure of a man called Dean.
Maconie enlists cultural historian Matthew Sweet to decode heroes in postwar films and talks to Peter Flannery, creator of Our Friends in the North, the 90s drama series about politics and class. Maxine Peake talks about how northern dramas always sound working class to a wider audience.
And in the series Educating Yorkshire, how do the aspirations of a confident Year 8 pupil to become either an actor or firefighter look in 2016?
Producer: Nick Baker
A Testbed production for BBC Radio 4.