Main content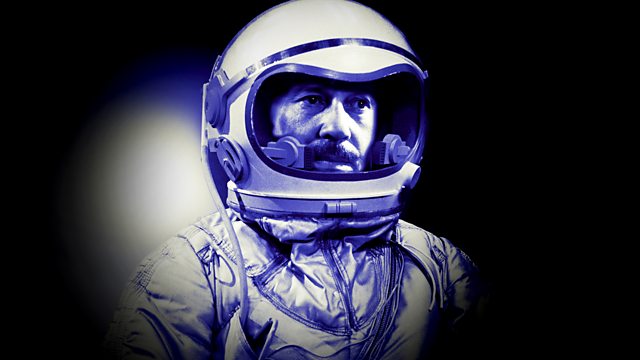 The First Step to the Stars
1950s sci-fi adventure from the birth of space exploration. A space station's construction is halted by UFOs. Stars John Carson. From September 1959.
First broadcast in 1959, a bold plan to conquer space begins with prefabricated components of space station 'Orbiter X' being transported up from Earth, but the task proves perilous...
BD Chapman's adventure stars John Carson as Captain Bob Britton, Andrew Crawford as Captain Douglas McClelland, Barrie Gosney as Flight Engineer Hicks, Donald Bisset as Colonel Kent and John Witty as Captain Jack Bradley.
Shaped like a giant wheel and code-named 'Orbiter X', the space station is designed to circle Earth, travelling in a rapid polar orbit - boasting synthetic gravity, produced by the rotation around the central hub.
Fact and fiction were curiously interwoven, as a fortnight before broadcast, the Soviet Luna 2 space probe crash landed on the Moon.
Producer: Charles Maxwell
First broadcast in 14 parts on the BBC Light Programme in 1959.
More episodes
Previous
You are at the first episode