Main content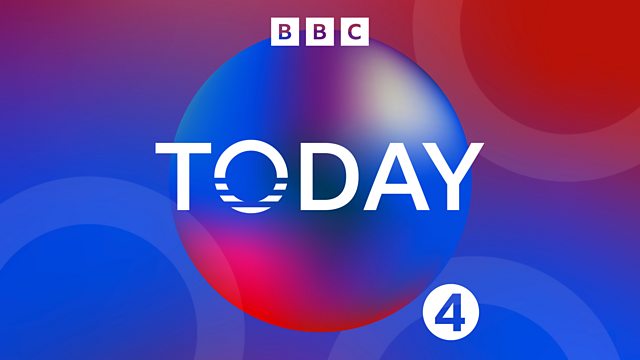 15/04/2016
Morning news and current affairs. Includes Sports Desk, Yesterday in Parliament, Weather and Thought for the Day.
Last on
Today's running order
0650
There is a new study that shows gene editing can help in the fight against cancer. Speaking on the programme is Dr Alan Worsley, senior science information officer at Cancer Research UK.
0655
Are women in need of caesarean sections being denied them on the NHS because of financial pressures? Speaking on the programme is Elizabeth Prochaska, who works with Birthrights, a charity established to improve women's experience of childbirth.
0710
A group of MPs has said that HM Revenue and Customs is still not doing enough to tackle tax fraud. Speaking on the programme is Meg Hillier, Labour MP and chair of the Public Accounts Committee.
0715
The debate about the future of steel-making in the UK has been centred almost entirely on the economics of it. But now Cambridge University is releasing the results of a study that says the only way to save the UK steel industry is to embrace cutting edge technology and produce high quality steel. Speaking on the programme is Julian Allwood, professor of Engineering and the Environment at Cambridge University.
0720
The education secretary Nicky Morgan is under pressure from MPs on her own side to drop the plans for all state schools in England to become academies. Speaking on the programme is Ross Hawkins, the BBC's political correspondent.
0730
Judges will be asked today to lift the injunction that has stopped the media disclosing the identity of the celebrity who has been accused of engaging in extramarital sexual activities, including a threesome. We spoke to Dominic Crossley who acted for Max Mosley in his privacy case and Dominic Ponsford, editor of the Press Gazette.
0740
It is estimated that there are 2.6 million people who regularly use electronic cigarettes in the UK, but the regulations that exist to control the manufacture and purchasing of so called e-cigs are minimal. Speaking on the programme is the BBC's chief correspondent, Matthew Price.
0750
The EU referendum campaign officially begins today, and will last ten weeks. Former chancellor Lord Alistair Darling is speaking for Britain Stronger In Europe.
0810
The fightback has begun. Late last night the five richest countries in the European Union agreed to share information that could make life more difficult for rich people to dodge their taxes. Speaking on the programme is Lisa Wilson, Tax partner at accountants' firm Cowgill Holloway and Richard Murphy, director of Tax Research UK.
0820
Are women in need of caesarean sections being denied them on the NHS because of financial pressures? Tracey Taylor is a mother who lost her second child five days after he was born, and whose pleas for a caesarean section were ignored. Also on the programme is Paul McNeil, who represented Tracey at the inquest and in ongoing civil proceedings; and Louise Silverton, director for Midwifery from Royal College of Midwives.
0830
The EU referendum campaign begins today. Gisela Stuart is Labour MP for Birmingham Edgbaston and co-chair of Vote Leave.
0835
Microsoft has just unveiled a programme that uses artificial intelligence to try and identify images in pictures. It is called 'Captionbot' and anyone can upload an image to it. Dr Aleks Krotoski is a technology journalist and host of Digital Human on Radio 4.
0840
The cost of removing decayed teeth in children has jumped 61% since 2010/11 to more than £35m a year, according to figures from the Local Government Association. Claire Stevens is a consultant in Paediatric Dentistry and Spokesperson for the British Society of Paediatric Dentistry.
0845
It is 20 years ago to the day since the Truth and Reconciliation Commission began the first hearings in South Africa. How much has this once divided nation really moved on? The BBC's Southern Africa correspondent Karen Allen investigates.
0855
The National Health Surveillance Agency of Brazil has granted special temporary registration to a pioneering British biotech company called Oxitec to deploy its genetically engineered mosquito throughout the country, in an attempt to fight the Zika virus. Dr Andrew McKemey is head of field operations at Oxitec.
All subject to change.
Broadcast