Main content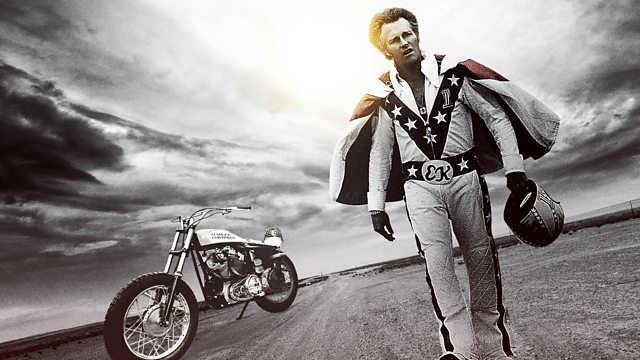 Being Evel Knievel
A Storyville documentary: a profile of the first globally famous stunt performer, exploring the charisma and showmanship at the heart of Evel Knievel's improbable success.
An enjoyable look at the first globally famous stunt performer, exploring the charisma and showmanship at the heart of Evel Knievel's improbable success. Knievel made a career out of ridiculous stunts and rose to fame with multiple television appearances of his daredevil stunts that captured the public's imagination throughout the late 1960s and 70s.
With fantastic archive, the film takes the audience on a rollercoaster ride from his early motorcycle stunts, through to his attempt to be fired across Snake River Canyon, to his time in jail for brutally assaulting his business partner.
The darker side of Knievel's larger-than-life persona also emerges, especially among those who knew him best. Friends, family and business colleagues paint a complex portrait of a man who preferred to be seen as a self-styled myth. His love of alcohol, womanising, and temper were all eclipsed by an obsession with insane stunts bordering on a death wish.
Music Played
Timings (where shown) are from the start of the programme in hours and minutes
00:02

T. Rex

Twentieth Century Boy
Daniel Junge, director of Being Evel Knievel answers the Storyville Q&A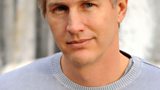 What is more important, story or character?
Character is a vital element to all films, as is historical and contemporary context, but for me the guiding light for feature documentaries must be story. Without being drawn into a story and continually surprised, audiences feel they're being "talked to" rather than going on a journey, which is what I appreciate about my favourite films.
What made you first want to explore the subject?
Evel Knievel was a childhood hero of mine, as he was to so many of my generation. But I grew up with a certain ambivalence towards him after his legal troubles and fall from grace.  This film is an attempt to reconcile those disparate feelings.
How long did it take to get the film off the ground?
About 40 years, since its been brewing in my head!  No, actually this film happened relatively quickly. I partnered with The History Channel / A&E and the film was in production within months.
What were you most surprised to learn in the course of production?  
I think the most surprising thing is how the people who loved Knievel the most were the most brutally honest about their relationship with him and the people with the most cause for grievance were actually the most generous to him. I think that speaks to Knievel's complicated character.
What have been the differences in reception to the film in countries it has now travelled to?
I have not seen the reaction in other countries yet. I've heard that it's been very well received in Australia, which has a daredevil culture of its own and from where one of our contributors, Robbie Maddison hails.
Which documentary has most inspired you?
There are new documentaries which inspire me all the time. Most recently, the film Lambert & Stamp really made an impression on me. But of all time, my two biggest favourites are Hoop Dreams and American Movie.
Favourite Website/blog?
I keep up with the IDA and Indiewire for film news but for story ideas, the New York Times and BBC.
Person you'd most like to interview (living or dead?)
Steven Soderbergh.

Best piece of filmmaking advice you've ever been given?
Don't wait for anyone to say yes. They rarely will.
Best piece of filmmaking equipment you can't live without?
Sennheiser 416 microphone and boom pole….cameras come and go but good sound has been the same for decades.
If money was no object, what is your dream documentary subject?
The earth's growing population and whether it is sustainable.
Favourite film of all time?
Sex, Lies, and Videotape.
Most difficult access?
President Ellen Johnson Sirleaf in my BBC Storyville film,
Iron Ladies of Liberia
.

Best recent read?
Sapiens: A Brief History of Humankind by Yuval Noah Harari.
Credits
| Role | Contributor |
| --- | --- |
| Director | Daniel Junge |
| Series Editor | Nick Fraser |