Main content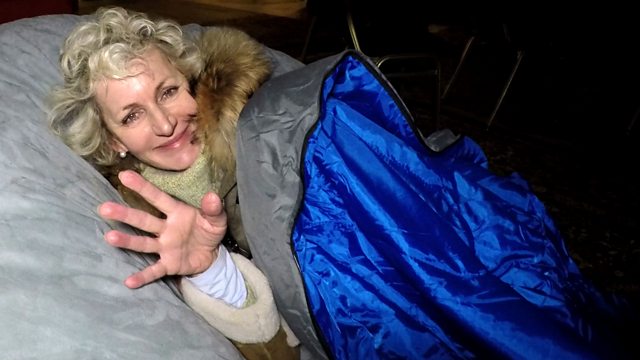 A Waste of Space
Harriet Sergeant investigates whether empty commercial buildings could be converted into accommodation to provide a short to medium term solution to the housing crisis.
Harriet Sergeant investigates whether empty commercial buildings could house the homeless.
In October 2015, a group of housing activists - the Manchester Angels - broke into the defunct Manchester Stock Exchange and started living there illegally. They expected to be evicted by the building's new owners, Premier League footballers Gary Neville and Ryan Giggs, who were midway through converting it into boutique hotel. But instead of action to get the squatters removed, the footballers decided to let them stay for the winter. Not everyone was happy with either party and the police were frequently called to incidents at the Stock Exchange, caused by rival groups of squatters.
Politicians have been so concerned about the damage caused to commercial property that they want to make squatting in commercial buildings a criminal, rather than a civil offence. But with the number of empty commercial buildings reaching record numbers - estimated at more than 1.5 million in the UK - has this high profile philanthropic gesture by two of the world's most famous footballers challenged prevailing attitudes to squatting?
Harriet Sergeant, columnist for the Daily Mail and a contributor to the right-leaning Centre for Policy Studies, investigates why co-operatives and collectives are choosing to occupy defunct commercial spaces and whether the use of empty commercial buildings could provide a short-term fix for the burgeoning housing crisis.
Harriet talks to property developers, local authorities, leading academics, landlords, social groups and cooperatives using the example of the Manchester Stock Exchange to understand commercial squatting. Can it be harnessed to benefit cities, rather than seen chiefly as an anti social act?
Presenter: Harriet Sergeant
Producers: Andrew McGibbon, Louise Morris and Nick Romero
A Curtains For Radio production for BBC Radio 4.
Last on
Broadcasts