Main content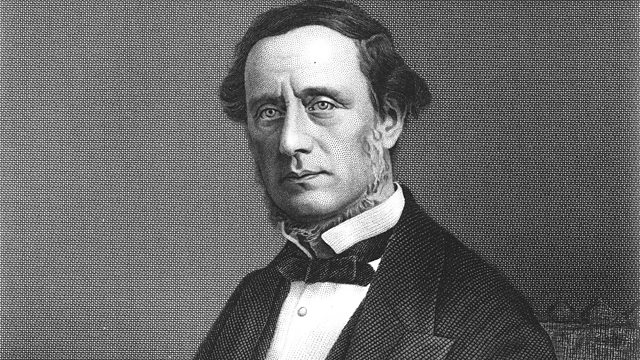 Donald Macleod explores how Bennett made a name for himself as a concert pianist, and was dubbed the English Hummel.
William Sterndale Bennett makes a name for himself as a concert pianist, and is dubbed the English Hummel, presented by Donald Macleod.
Reckoned by some as the most distinguished English composer of the Romantic School, Sir William Sterndale Bennett first made a significant name for himself in Germany as a composer and concert pianist. He became close friends with Mendelssohn and Schumann, and once his career started to develop back in England, he rose to become one of the country's most eminent musicians teaching at Cambridge, Principal of the Royal Academy of Music, and a Director of the Philharmonic Society. Dr Peter Horton discusses the importance of Sterndale Bennett's piano music, whilst the composer's great-great-grandson Barry Sterndale Bennett introduces the listener to scores, letters and diaries held at the Bodleian Library.
With the death of William Sterndale Bennett's parents when he was very young, he went to live with his grandparents in Cambridge where his music lessons progressed. At the age of eight he became a chorister at King's College, and within a few years was sent off to the Royal Academy of Music where his talents impressed his audition panel. Not many of his early works survive, but part of his first symphony he later reworked into a motet, In Thee, O Lord, have I put my trust. Bennett was also making a name for himself as a pianist performing concertos by Dussek and Hummel. He composed his first Piano Concerto in D minor at the age of seventeen in 1832. Mendelssohn was so greatly impressed when hearing Bennett perform this work in London, that he invited the younger composer to Germany not as his pupil, but as his friend.
Butterfly, Op 33 No 5 (30 Preludes and Lessons)
Hiroaki Takenouchi, piano
Piano Sextet in F Sharp Minor, Op 8 (2nd mvt)
Ilona Prunyi, piano
András Kiss, violin
Ferenc Balogh, violin
László Bársony, viola
Károly Botvay, cello
Péter Kubina, double bass
In Thee, O Lord, have I put my trust, WoO 84
BBC Singers
Rupert Jeffcoat, organ
Stephen Cleobury, conductor
Piano Concerto No 1 in D minor, Op 1
Malcolm Binns, piano
London Philharmonic Orchestra
Nicholas Braithwaite, conductor
Etude No 6, Op 11
Hiroaki Takenouchi, piano
Producer Luke Whitlock.
More episodes
Previous
You are at the first episode