Main content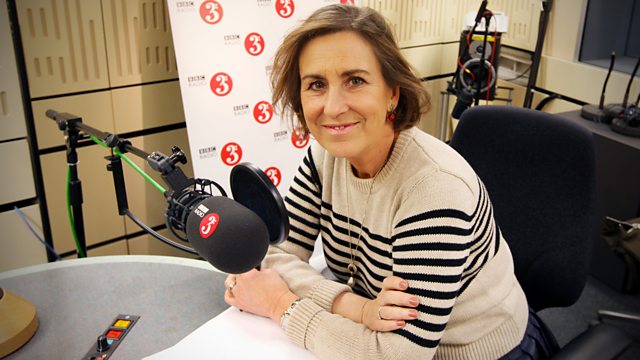 Monday - Rob Cowan with Kirsty Wark
With Rob Cowan. My Favourite Mendelssohn Choral Music; Music in Time: Mozart: Quintet for Piano and Winds, K452; Enescu: Violin Sonata No 3. Bach: Double Violin Concerto, BWV1043.
9am
My favourite... Mendelssohn choral music. Felix Mendelssohn was probably the keenest promoter of J. S. Bach in the nineteenth century and there can be little doubt that the Cantor of St Thomas's was a significant influence on Mendelssohn's own music, especially the oratorios Elijah, St Paul and the unfinished Christus. Rob's choices include extracts from all three, as well as Hear My Prayer (including 'O for the wings of a dove') and Psalm 98 - elevating works, and a joy to hear.
9.30am
Take part in our daily musical challenge and identify the place associated with a well-known work.
10am
Rob's guest this week is the broadcaster and journalist Kirsty Wark. Best known as the long-standing presenter of the BBC's current affairs show Newsnight, Kirsty has presented programmes including the Late Show and The Review Show, as well as election specials. She has conducted interviews with everyone from Margaret Thatcher and Harold Pinter to Madonna and George Clooney, and has also made cameo appearances in dramas including Doctor Who and Absolutely Fabulous. She recently published her first novel, The Legacy of Elizabeth Pringle. Kirsty will be sharing a selection of her favourite classical music every day at 10am.
10:30am
Music in Time: Classical
Rob places Music in Time. He focuses on the Classical era and a work which Mozart described in 1784 as "The best thing I have written in my life": his Quintet for Piano and Winds, K452.
11am
Menuhin 100
To celebrate the centenary of Lord Menuhin's birth, Rob has mined the vast Menuhin recording archive and come up with a dazzling array of great performances, including the 16-year-old's still unrivalled recording of Elgar's Violin Concerto under the conductor's own direction, the Third Sonata by Yehudi's teacher Enescu, with its gypsy music inflections (Hephzibah Menuhin at the piano), Bach's Double Concerto with fellow Enescu-pupil Christian Ferras, and a virtuoso 1934 recording of Paganini's First Concerto that has to be heard to be believed.
Enescu
Violin Sonata No. 3 in A minor
Yehudi Menuhin (violin)
Hephzibah Menuhin (piano)
J. S. Bach
Concerto for Two Violins in D minor, BWV 1043
Yehudi Menuhin (directing from the violin)
Christian Ferras (violin)
Bath Festival Orchestra.
Music Played
ARTIST OF THE WEEK: YEHUDI MENUHIN

MY FAVOURITE...MENDELSSOHN CHORAL MUSIC

KIRSTY WARK'S CHOICE NO.1

KIRSTY WARK'S CHOICE NO.2

MUSIC IN TIME: CLASSICAL

ARTIST OF THE WEEK: YEHUDI MENUHIN

ARTIST OF THE WEEK: YEHUDI MENUHIN