Main content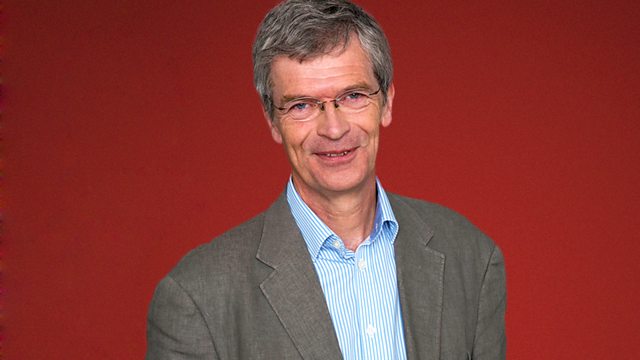 09/04/2016
Acoustic guitarist Charlie Byrd features in Alyn Shipton's selection from listeners' emails, tweets and letters.
Performers:
Artist  Harry James
Title  Flight of the bumble Bee
Composer Rimsky Korsakoff arr. James
Album  Woody Allen's Movie Music
Label  Soundtrack Factory
Number  SFCD33559
Duration  1.59
Performers: Harry James, Claude Bowen, Al Stearns, Nick Buono, t; Dalton Rizzotto, Hoyt Bohannon, Harry Rodgers, tb; Claude Lakey, Johnny Mezey, Vido Musso, Chuck Gentry, reeds; Al Lerner, p; Ben Heller, g; Thurman Teague, b; Mickey Scrima, d. Strings 13 Feb 1941.

Artist  Charlie Byrd
Title  Speak Low
Composer Weill
Album  Four Classic Albums
Label  Avid
Number  1123 CD 2 Track 11
Duration  3.46
Performers: Charlie Byrd, g; Keter Betts, b; Buddy Deppenschmidt, d. 1960.

Artist  Bessie Smith
Title  Empty Bed Blues parts 1 and 2
Composer J C Johnson
Album  The Complete Columbia Recordings
Label  Columbia
Number  88725403102 CD 4 tracks 4 and 5
Duration  3.03 and 3.22: total 6.25
Performers Bessie Smith, v; Charlie Green, tb; Porter Grainger, p; 20 March 1928.

Artist  Marion Underwood
Title  Coal Creek March
Album  Mountain Banjo Songs and Tunes
Label  County
Number  515
Duration  2.48
Performers Marion Underwood, bj. 27 April 1927

Artist  Duke Ellington
Title  Harlem Airshaft
Composer Ellington
Album  The Carnegie Hall Concerts: Dec 1947
Label  Prestige
Number  24075-2 CD 1 Track 4
Duration  3.44 (inc spoken intro)
Performers Harold Baker, Al Killian, Franc Williams, Shelton Hemphill, Ray Nance, t; Lawrence Brown, Tyree Glenn, Claude Jones, tb; Johnny Hodges, Harry Carney, Russell Procope, Al Sears, Jimmy Hamilton, reeds; Duke Ellington, p; Oscar Pettirford, Junior Raglin, b; Sonny Greer, d. 27 Dec 1947.

Artist  Bix Beiderbecke
Title  Goose Pimples
Composer Trent / Henderson
Album  In a Mist
Label  Phoenix
Number  131535 Track 16
Duration  3.21
Performers BIx Beiderbecke, c; Bill Rank, tb; Don Murray, cl; Adrian Rollini, bsx; Frank Signorelli, p; Chauncey Morehouse, d; 25 Oct 1927.

Artist  Gene Krupa
Title  Blues for Benny
Composer Krupa / Hampton / Wilson
Album  Complete 1955 Session
Label  Essential Jazz Classics
Number  55469 Track 3
Duration  7.41
Performers Lionel Hampton, vib; Gene Krupa, d; Teddy Wilson, p; Red Callender, b. 31 July 1955.
Artist  Amsterdam Loeki Stardust Quartet
Title  Misty
Composer Garner
Album  Extra Time
Label  Decca
Number  425 222-2 Track 1
Duration  4.07
Performers: Daniel Brüggen, Bertho Dreiver, Paul Leenhouts, Karel Van Steenhovben, recorders. 1991

Artist  Clark Terry
Title  Buck's Business
Composer Terry  
Album  Four Classic Albums
Label  Avid
Number  1102 CD 2 Track 8
Duration  3.26
Performers Clark Terry, fh; Thelonious Monk, p; Sam Jones, b; Philly Joe Jones, d. May 1958.

Artist  The Crusaders
Title  Spiral
Composer Sample
Album  Those Southern Knights
Label  ABC
Number  6024 Track 1
Duration  6.14
Performers:  Wayne Henderson ,tb; Wilton Felder, ts; Joe Sample kb; Stix Hooper, d; Larry Carlton, g; Pops Popwell, b; Arthur Adams, g. 1975

Artist  Clark Tracey /Dave Newton Band
Title  Bootleg Eric
Composer Newton
Album  Bootleg Eric
Label  ASC
Number  23 Track 3
Duration  7.20
Performers: Guy Barker, t; Alan Barnes, Don Weller, Iain Dixon, reeds; Mark Nightingale, tb; David Newton, p; Andrew Cleyndert, b; Clark Tracey, d. 1998.
Artist  Ray Ellington
Title  The Best Man
Composer Alfred / Wise
Album  Collection
Label  Avid
Number  AVC866 Track 2
Duration  2.53
Performers Ray Ellington, d, v; Lauderic Caton, g; Coleridge Goode, b; Dick Katz, p. 1948