Main content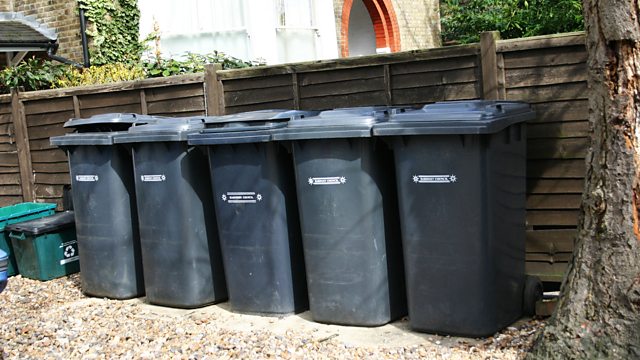 Bin collections, Care home inspections, Mobile phone scams
Consumer affairs, including discussion on whether care home inspections are in chaos. The programme hears from workers who say they are and investigates the reasons why.
Winifred Robinson hears how a new type of mobile phone scam has left victims hundreds of pounds out of pocket.
As Fife council pilot monthly bin collections we hear from people who say 3 weekly collections have led to an increase in rats.
Lay inspectors, who are part of important care home inspections, tell us that the current system is in chaos after a private contractor took over.
Last on
Chapters
Care inspections

CQC ancillary workers say their process has become chaotic after Remploy took over.

Duration: 06:42

Bin collections

Fife council and others are moving to monthly bin collections.

Duration: 05:49

Mobile phone scam

Consumers are being stung by a new "reverse charge" scam.

Duration: 05:38

Musical instruments on flights

Confusing airline policies about storing instruments hinder one of the UK's best exports.

Duration: 07:50

Farm suppliers

The small growers being squeezed out by middlemen in the supermarket supply chain.

Duration: 05:55

Tesla cars

Tesla has already secured 350,000 pre-order deposits of its new model.

Duration: 05:39

Broadcast