Main content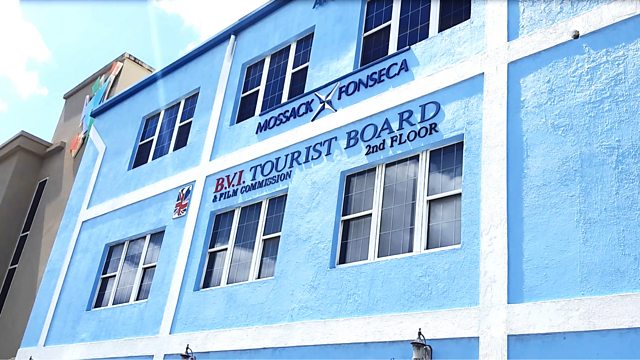 The Panama Papers
Some of the world's most notorious regimes face sanctions to stop them doing business. Simon Cox reveals how secretive shell companies allow them to continue moving money around.
This week's massive leak of confidential documents from the Panamanian law firm, Mossack Fonseca, has given unprecedented access to the way the rich and powerful have used tax havens to hide their wealth. But within the eleven and a half million documents, there is also evidence of how some of the shell companies set up by the firm, or the individuals that owned them, have been the subject of international sanctions and have been used by rogue states and oppressive regimes including North Korea and Syria.
Simon Cox reveals details from the leaked papers and travels to the British Virgin Islands where a small office run by Mossack Fonseca was used to create more than 100,000 companies. One of them was a front for a North Korean Bank that was later sanctioned by the United States for supporting the regime's illicit nuclear and ballistic missile programme. According to the US, the BVI based front company managed millions of dollars in transactions in support of North Korea.
Other companies set up by on the island were used by a billionaire businessman who is a cousin of Syrian President Bashar Al Assad and who was sanctioned by the US for using "intimidation and his close ties to the Assad regime at the expense of ordinary Syrians."
Mossack Fonseca has said it never knowingly allowed the use of its companies by individuals with any relationship with North Korea or Syria and says it has operated beyond reproach for 40 years and has never been charged with criminal wrong-doing.
Reporter: Simon Cox Producer: James Melley.