Main content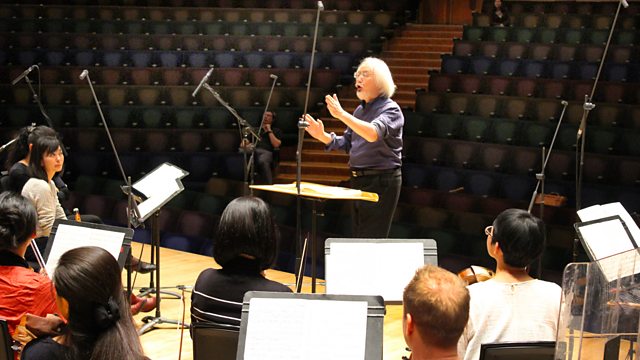 Bach Collegium Japan: Bach's B Minor Mass
Live from the Barbican in London, Martin Handley presents Bach Collegium Japan conducted by Masaaki Suzuki in a performance Bach's B Minor Mass.
Live from the Barbican Hall
Presented by Martin Handley
Masaaki Suzuki's Bach Collegium Japan begins its first major UK residency with Bach's B Minor Mass.
Bach Mass in B minor
Rachel Nicholls soprano
Joanne Lunn soprano
Robin Blaze alto
Colin Balzer tenor
Dominik Wörner bass
Bach Collegium Japan
Masaaki Suzuki conductor
Under the direction of founder Masaaki Suzuki, Bach Collegium Japan has built a worldwide reputation in Baroque sacred music. Bach's B minor Mass is a suitably inspired opening to the first major UK residency by the Collegium.
Followed by: BBC Young Musician 2016
Clemency Burton-Hill introduces the fifth of the category finalists in this year's keyboard competition.
Pianist Harvey Lin plays music by Mozart, Chopin and Rachmaninov.