Main content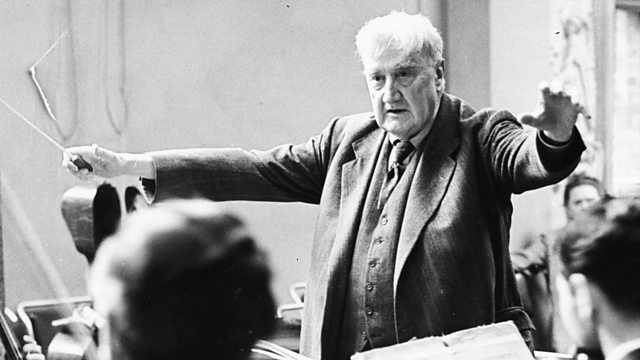 Donald Macleod explains how, at the age of 81, Vaughan Williams made a deep impression on a woman 40 years his junior, which eventually led to marriage.
At the age of 81 a new and highly creative stage of the composer's career is about to begin. Donald Macleod follows the composer has he moves to a grand new house in London and makes a deep impression on a woman 40 years his junior (all thanks to a fetching green pork-pie hat) which will eventually lead to marriage.
Valiant for Truth
The Choir of Clare College, Cambridge
Timothy Brown, director
Violin Sonata in A minor (Scherzo)
Marianne Thorsen, violin
Ian Brown, piano
Symphony No 8 (1. Fantasia)
London Philharmonic Orchestra
Adrian Boult, conductor
The Pilgrim's Progress, Act 1, Sc 2 (The House Beautiful)
Gerald Finley, baritone (Pilgrim)
Rebecca Evans, Susan Gritton, sopranos; Pamela Helen Stephen, mezzo-soprano (Shining Ones)
Mark Padmore, tenor (Interpreter)
Chorus and Orchestra of the Royal Opera House
Richard Hickox, conductor
Five Variants of Dives and Lazarus
Susan Lynn, violin
Thomas Waddington, cello
Audrey Douglas, harp
English String Orchestra
William Boughton, conductor.
More episodes
Next
You are at the last episode