Main content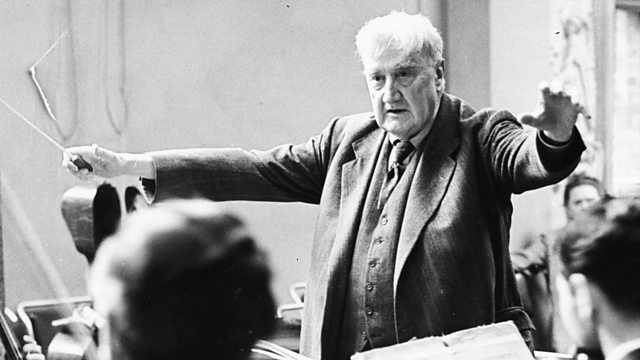 Donald Macleod explores Vaughan Williams's early years, revealing a slow starter who some thought lacked the talents needed to be a successful musician.
There's a type of composer who is a biographer's dream: a prodigy, spilling out masterpieces from the nursery, ideally triumphing in the face of an impoverished background, and all cut short by an early death. Ralph Vaughan Williams was none of those. And his story is all the more fascinating for it.
This week Donald Macleod charts the long life and career of this most English composer, the son of a lawyer, educated at home then at Charterhouse, but who also loved watching Mickey Mouse more than anything else at the cinema. We follow him from his childhood, when after six months of piano lessons 'he can't play the simplest thing decently', through to his last years, when even in his 80s he was composing works which still define his reputation.
We meet a man deeply in love with his country and its cultural traditions; collaborator with greats like Elgar and Holst, but who also had a passion for French music and the work of Ravel, who became a trusted teacher and personal friend. We follow him through two world wars, where active service saw him permanently scarred by sights which could never leave his memory. Plus we explore the more intimate side of the composer, who adored his first wife but then forged a new relationship, both personal and musical, after she died.
Fantasia on "Greensleeves"
Margaret Campbell, Colin Lilley, flutes
Audrey Douglas, harp
English String Orchestra
William Boughton, conductor
On Wenlock Edge
Andrew Kennedy, tenor
Dante Quartet
Simon Crawford-Phillips, piano
Symphony No 4, 1st movement
Bournemouth Symphony Orchestra
Paul Daniel, conductor
Toward the Unknown Region - song for chorus and orchestra
Corydon Singers
Corydon Orchestra
Matthew Best, conductor
Fantasia on a Theme by Thomas Tallis
Hallé Orchestra
Mark Elder, conductor.
More episodes
Previous
You are at the first episode