Main content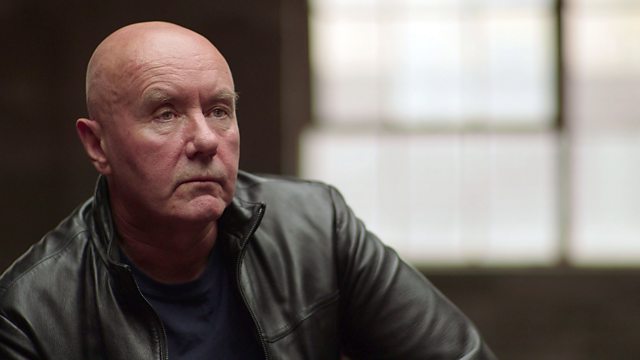 Irvine Welsh, David Duchovny, Bobby Bluebell and David Ross on The Rise & Fall of the Miraculous Vespas and Steve Mason
Janice Forsyth is in conversation with the author of Trainspotting and The Blade Artist Irvine Welsh, and actor David Duchovny talks about bringing his band to play in Glasgow.
On Monday, Janice talks to Irvine Welsh about his novel The Blade Artist.
Presenter of The Story of Scottish Art and The Big Painting Challenge, Lachlan Goudie tells us about his father Alexander Goudie, who was widely known as one of Scotland's most distinguished figurative painters.
Lachlan Goudie and film maker David Bickerstaff tell us about Exhibitions on Screen which brings art exhibitions from galleries around the world to local cinemas. Lachlan is one of the contributors in the film Painting the Modern Garden: Monet to Matisse.
Wildlife conservationist and television presenter, Saba Douglas-Hamilton, chats to Janice about making a wildlife documentary and life in Kenya ahead of her Scottish tour.
The Rise of the Miraculous Vespas by David Ross is the follow up to his debut novel The Last Days of Disco, he joins Janice with Bobby Bluebell from The Bluebells who wrote the single for the fictional band.
David Duchovny talks about life as a musician ahead of his 2 date UK tour in Glasgow and London
Our Single of the Week is Alive by Steve Mason, best known as the lead singer and one of the founding members of The Beta Band.
And we'll have our Vinyl Verdict.
Last on
Chapters
Irvine Welsh

Janice talks to Irvine Welsh about his novel The Blade Artist.

Bobby Bluebell and David Ross

Bobby Bluebell and David Ross on The Rise & Fall of the Miraculous Vespas

Lachlan Goudie and film maker David Bickerstaff

Lachlan Goudie discusses his father's legacy

Saba Douglas-Hamilton

Saba Douglas-Hamilton, chats to Janice about her wildlife documentary and life in Kenya

Steve Mason

Steve Mason, founder of the Beta Band talks about his new album - The Humans

Broadcast