Main content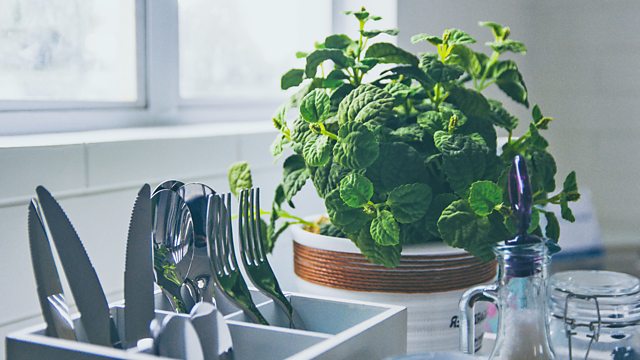 07/04/2016
Spices are the week's theme and Clare English is joined by Sumayya Usmani, who talks about her new cookery book, plus Riverhill restaurant owner Johnny Aitken discusses vanilla.
It's all a bit spicy on this week's Kitchen Café. Vanilla - the second most expensive spice in the world has taken a further hike in price. Clare hears why this is the case but also finds out that it's not just in ice cream and cheesecake we use vanilla - it's also the perfect match with fish and shellfish - as well as being used widely in pharmaceutical industry! Chef Johnny Aitken from Glasgow's Riverhill restaurant takes Clare through a number of dishes - savoury and sweet which benefit from the addition of vanilla and founder of Littlepod, Janet Sawyers gives us the origins of the spice as well as explaining why it's so expensive.
Cauliflower pakora with moong lentil batter is also on menu when Clare joins lawyer come food writer Sumayya Usmani who was taught to cook by her mother in the galley kitchen of her father's ship. Sumayya's book Summers Under the Tamarind Tree is out this week.
Sumayya Usmani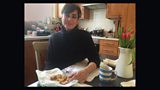 Internationally renowned food writer Sumayya Usmani  shows Clare how to cook cauliflower pakora with lentil batter.

Visit
Sumayya Usmani's webpage ... and find out more

Shabbo Khala's cauliflower pakoras
With spiced moong daal batter
Preparation 25 minutes + 3–8 hours soaking | Cooking 10 minutes | Serves 6–8
150g/5oz/1½ cups moong daal
2 tbsp water
½ tsp red chilli powder
1 tsp salt
1 tsp cumin seeds
½ tsp ground turmeric
½ tsp ground coriander
½ tsp chaat masala (see p26)
1 tbsp chopped coriander (cilantro)
leaves
150–200ml/5–7 fl oz/2⁄3–scant 1 cup
vegetable oil
½ cauliflower, cut into florets then
florets sliced thinly vertically
To make the batter, soak the lentils in a bowl of water for at least 3 hours, or overnight,
then drain and put them into a food processor or blender. Blend with the measured water
until it is a smooth thick batter. Stir in all the spices, salt and chopped coriander.
Heat the oil in a wok-style pan over a medium heat. When the oil is smoking hot, reduce
the heat to low.
Dip the slices of cauliflower into the batter (forming a thin coating of batter on the
cauliflower) and deep-fry in the oil for 2 minutes, or until golden brown. Move the pakora
around as they cook to allow them to cook evenly.
Remove the pakoras with a slotted spoon and drain on kitchen paper. Serve immediately.
Podcast
Celebrate the joy of Scotland's larder with recipes, reviews, tips and delicious ideas!