Main content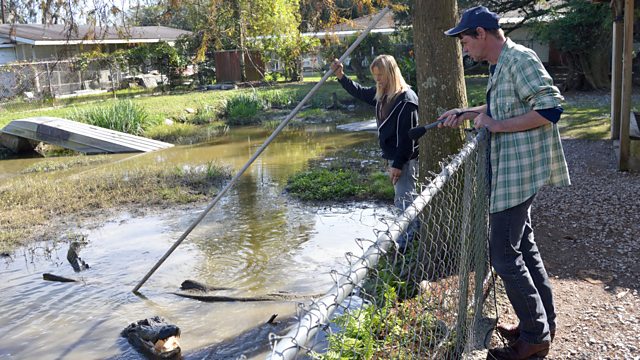 In Search of Southern Hospitality
Comedian Rich Hall is in the deep southern states of America to investigate the true meaning of southern hospitality in today's cynical world.
The hospitality of the Southern States of America is renowned the world over and the phrase "Southern Hospitality" represents a time honoured tradition of warmth, kindness and selfless hospitality to strangers.
But what does Southern Hospitality mean today? Can a stranger still expect a genuinely warm welcome or is all that remains a cynical marketing tool perpetuated to improve the dogged image of the south?
Comedian Rich Hall knows a few things about this region of the world. He grew up south of the Mason Dixie Line but, having called London home for the past 20 years, the south is now a very long way away. In this programme, Rich heads into the deep south to see if he can still find the "ma'am" saying, cap dipping people of old.
Rich talks to Professor Charles Wilson about the origins of southern hospitality. He finds himself drinking on the porch with some southern belles, puts the theory of southern hospitality to the test at the side of the road and also finds out what happens when you poke an alligator with a big stick!
Producer: Liam Bird
A USP Content/Folder Media production for BBC Radio 4.
Last on
Broadcast