Main content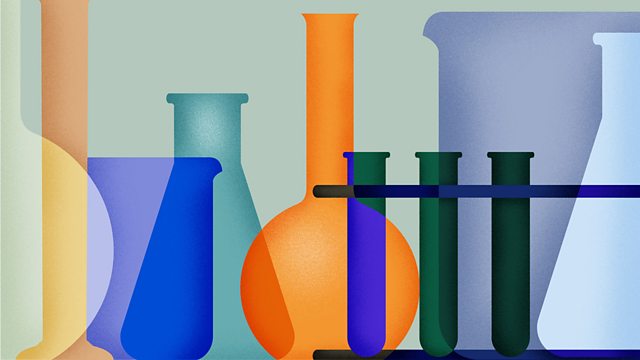 Air pollution monitoring, Britain breathing, Tracking Hannibal
Adam Rutherford speaks with Chris Allen, a biologist who may have found a layer of animal dung first laid down by Hannibal's army over two millennia ago.
This week a "Faraday Discussion" - a unique way of presenting and sharing cutting edge science - is underway at the Royal Society of Chemistry in London looking specifically at Chemistry in the Urban Atmosphere. As Prof Ally Lewis of York University tells Adam Rutherford, atmospheric chemistry is so complex, and detector standards so variable - in particular the cheaper commercial brands - that it can be hard to check whether our environmental policies are working. Whilst local and national governments spend precious public money checking for compliance with a number of common pollutants, atmospheric chemists would like a more investigative approach, looking at the chemistry in action, rather than the end products.
Do you suffer in the spring and summer? Allergies are on the increase in the UK. And scientists don't know why. But the environment, and what we breathe from it, is thought to be key. A new app for smartphones called Britain Breathing has been developed by scientists at Manchester University working with allergy sufferers. Hay fever affects millions of Britons but is under-reported and poorly understood. Combining large numbers of reports of symptoms with their location and time could lead to valuable insights.
Last December, BBC Inside Science reported on the mothballing of several Carbon Capture and Storage pilot schemes, following withdrawal of government funding. But some work continues. Doug Connelly of the National Oceanographic Centre in Southampton tells Adam about a scheme currently trialling carbon storage in the North Sea, to see whether disused oil and gas fields can be used to store our dangerous emissions.
A little over 2200 years ago, Carthaginian general Hannibal Barca infamously led a huge army of elephants and horses across the Alps, almost to the gates of Rome. It has been celebrated as one of the most audacious military campaigns in history, but his exact route has always been subject to debate. This week further results from a consortium of disparate scientists have been published, supporting their preferred route taken by the grand army. Microbiologist Chris Allen from Queen's University talks Adam Rutherford through the "deposition of data", marking the passage of thousands of animals. What is the new evidence? A microbially recalcitrant, precisely dated, phylogenetically relevant layer of euphemism.
Last on
Broadcasts

Take the Synthetic Voices and Personality Test