Main content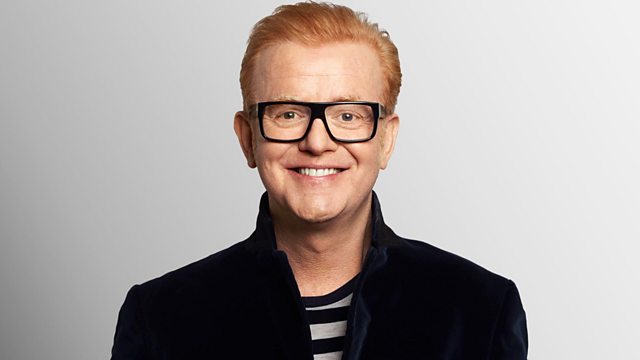 Hans Zimmer and Dan Snow
Master of movie soundtracks Hans Zimmer chats to Chris about his first UK live performances, and historian Dan Snow talks Vikings, satellites and fossilised poo.
The master of movie soundtracks, Hans Zimmer, chats to Chris about performing live in the UK for the first time. Plus historian Dan Snow talks Vikings, satellites and fossilised poo! Chris also celebrates his fiftieth birthday with a super hamper, Vassos gets some squirty cream in the face and Ann Easter reflects on her love of Ronnie Corbett in Pause For Thought.
Chris' Pause For Thought: Ann Easter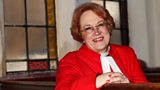 From Canon Ann Easter, Chaplain to the Queen:
I'm sure that many of us were sad, as I was, to hear of Ronnie Corbett's death last week; tears welled up at the loss of such a big and dear part of my television world – but they were immediately overtaken when I smiled to think of some of my favourite bits – especially the songs at the end of The Two Ronnies Show – I loved those and they were always so very funny. Obviously good at partnerships as his long marriage to Anne and his work with Ronnie Barker and others demonstrated, Ronnie Corbett's comic genius made the whole family laugh with him rather than at him and he's left a huge legacy of joy and laughter for us.
Ronnie Corbett was the diminutive comedian who did his stand-up act sitting down in the big chair and  I remember those long rambling stories Ronnie told whose endings didn't really matter; it was the getting there that was so hilarious with witty asides and comments which weren't nasty or rude and often self-deprecating, especially about his size.
Ronnie owned his smallness and often joked about it and I heard him say in an interview that he thought that his size had had a lot to do with his long career in comedy.  Always being the smallest one in his class meant that Ronnie needed something to defend himself against being picked on and he soon worked out that cracking a joke not only did the trick but made him popular too! I think there's a truth there about taking what God gives you and making it work to your advantage – I don't believe God wants us to be superheroes, just to grow into the very best version of us that we can manage. 
And Ronnie Corbett did just that; he was a generous and brilliantly funny giant of comedy and he will be sorely missed – and yesterday, in church, I lit four candles for him!