Main content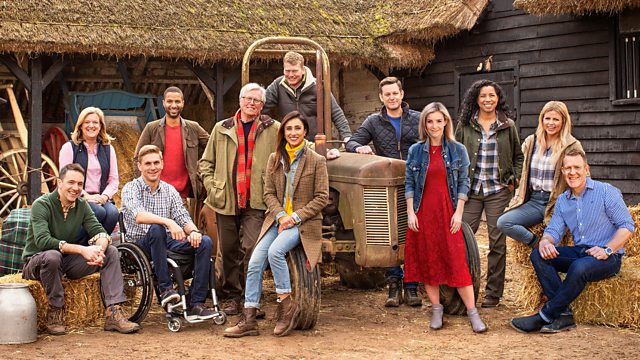 Sussex
Matt Baker and Ellie Harrison are in Sussex exploring Ashdown Forest, the inspiration for the Hundred Acre Wood in AA Milne's Winnie-the-Pooh stories.
Matt Baker and Ellie Harrison are in Sussex exploring Ashdown Forest, the inspiration for the Hundred Acre Wood in AA Milne's Winnie-the-Pooh stories. Matt also visits a farm belonging to the Countryside Restoration Trust, which promotes wildlife-friendly farming. Ellie is on the hunt for woodpeckers - easy to hear, but harder to spot! John Craven is at West Rise, the state junior school with a difference: it has a bronze-age settlement and buffalo roaming its marshlands. Tom Heap is in Scotland where there's fresh concern about the impact that wind farms could have on birdlife. But how much of a threat do turbines really pose? And Adam Henson meets the farmer opening his farm to help refugees.
Ashdown Forest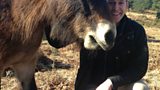 Ashdown Forest is one of the most wooded areas in the UK and was originally a Royal hunting park. However it is not just the trees which make it an important area for conservation, but also the lowland heathland, a highly rare and threatened habitat. Since 1800, Britain has lost 80% of this type of habitat. Matt Baker meets Conservation Officer, Steve Alton, who describes how lowland heathland is an important habitat for many wildlife species, in particular the Nightjar and Dartford Warbler. Matt is then introduced to grazing officer, Caroline FitzGerald, and her Exmoor ponies to learn how important grazing is for maintaining this precious heathland habitat.
Ellie's woodpecker search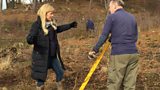 The RSPB's Pulborough Brooks Nature Reserve is a 500 acre site in the sheltered Arun Valley, within the South Downs National Park. It has a traditional wetland habitat, which attracts thousands of visiting wildfowl, including wintering Scandinavian birds. But there is also heathland and woodland which offer homes to a wide range of ground and tree nesting birds. It is this diverse habitat which makes it the perfect home for all three varieties of woodpeckers that breed in Britain. Ellie Harrison goes in search of woodpeckers with senior site manager Julianne Evans. They can certainly hear the distinctive drumming – but will they manage to catch a glimpse of one?
Forest School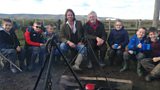 West Rise in East Sussex is not a typical state junior school. With its on-site farm, adjoining marshland and bronze-age settlement - it does things a little differently! John Craven meets headmaster Mike Fairclough who along with his supportive team of staff actively encourage outdoor learning as part of a project called Forest School. John joins a class of pupils as they learn about the Bronze Age through flint knapping, smelting and bow & arrow making. The school also benefits from links with the local farming community and a range of livestock including 6 water buffalo that live on the marsh!
Birds and turbines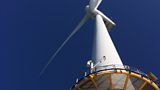 A battle has broken out over Bass Rock, the world's largest breeding colony for Northern Gannets, in the Firth of Forth. Plans for three new offshore wind farms in this area are being challenged by the RSPB in the courts, because of concerns about the possible risks to birdlife. It's not the first time that concerns about the impact of turbines on seabirds have been raised. Tom Heap travels from Scotland to a vast wind farm off the coast of Kent to find out how much we really know about the dangers that turbines pose to birds. 
Farming refugees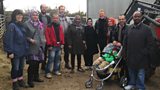 Adam Henson's taking a break from his own farm this week and heading to East Anglia. He is meeting a Dutch farmer called Doeke Dobma who uses farm therapy to help refugees. Doeke invites them to spend a day on Clinks Care Farm, which is also used to help people with mental health issues. It gives the refugees an opportunity to get out in the fresh air and enjoy the countryside and animals. It's also a chance to meet some new people and gain some new skills, such as tractor driving, pruning and even cleaning up a pigsty.
Countryside Restoration Trust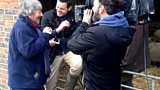 Matt visits Twyford Farm, set in Ashdown Forest – a beautiful 220 acre farm with its mix of woodland, pasture and lake.  The property is one of 8 farms and 3 smallholdings owned by the Countryside Restoration Trust, a charity promoting wildlife-friendly farming. Matt meets founder and former One Man and his Dog presenter, Robin Page, to discuss how the trust operates and why it is important for farms to work alongside wildlife. Robin introduces Matt to his tenants Bob Felton and Liz Wallis, who took on Twyford Farm just two years ago. They have initiated a number of schemes and projects on their land to help encourage wildlife. Matt lends a helping hand and joins CRT volunteers as they plant a new hedgerow to provide seeds and habitat for birds and other wildlife. 
On the trail of Winnie-the-Pooh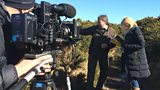 Ellie's back in Ashdown forest to find out about its literary claim to fame, for it also goes by another name: '100 Aker Wood'. Sitting on the sandy ridge of the High Weald, this was the real-life inspiration for A.A. Milne's 'Winnie-the-Pooh' and the location for adventures of Christopher Robin and his animal friends. Ellie meets ranger Chris Sutton, who takes her on a walk around the forest to the sites that inspired these famous tales. Ellie finds the real-life locations t of the 'Heffalump trap' and 'Roo's sandpit'. Then she enters the 'Enchanted place' and stumbles upon a group of local nursery school children listening to a reading from the book. 
Credits
| Role | Contributor |
| --- | --- |
| Presenter | Matt Baker |
| Presenter | Ellie Harrison |
| Presenter | Adam Henson |
| Presenter | Tom Heap |
| Executive Producer | William Lyons |
| Series Producer | Joanna Brame |