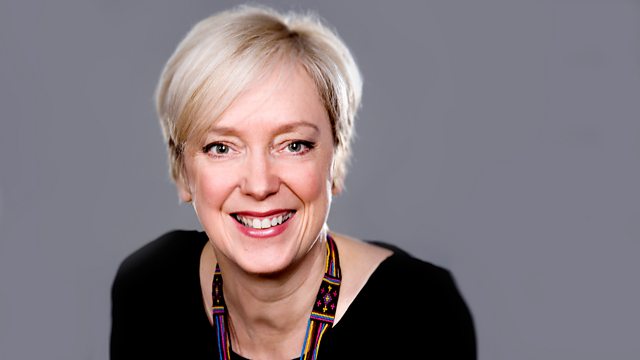 Anna Meredith, the Glasgow International Festival and the monthly book group meeting
Composer and performer Anna Meredith talks to Janice about her debut album, Varmints.
As the world-renowned biennial festival of contemporary art, Glasgow International, takes over the city the director of the festival Sarah McCrory and artists Claire Barclay and Lawrence Lek join Janice in the studio.
Shamim Sarif is a novelist, screenwriter and director of award-winning adaptations of her own books. Janice speaks to her as the film adaptation of her second novel, Despite the Falling Snow, starring Charles Dance and Rebecca Ferguson is about to be released.
Robert Smail's Print Works in Innerleithen is celebrating its 150th birthday. The fact that they kept a record of everything they ever printed means they have a unique archive of the life of the town. Bob Dickson went to find out more.
Edinburgh International Festival director Fergus Linehan discusses what's in store for the 2016 festival following this morning's Programme Launch.
And Janice's monthly Book Group meeting convenes to talk about We Are All Completely Beside Ourselves by Karen Joy Fowler, recommended to them by writer Val McDermid.
Last on