Main content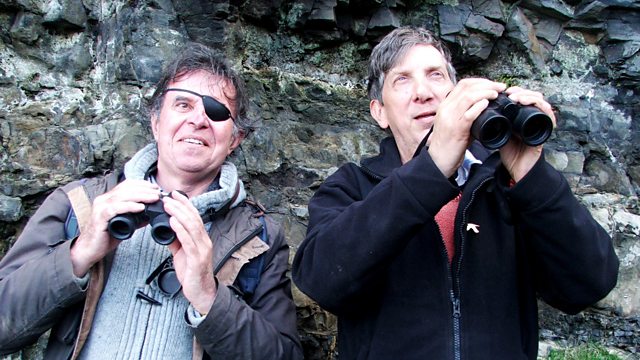 Mudflats and Salt Marshes
Brett Westwood and Phil Gates discover mud shrimps and sea lavender, most likely found on mudflats and salt marshes. From April 2016.
What attracts so many birds to gather on vast expanses of coastal sea mud around the coast?
Well, the answer can be found in this programme when Brett Westwood joins naturalist Phil Gates on the Northumberland coast and after wading carefully across a slippery bed of popping seaweed, they explore the sticky ooze of the mud flats, to discover it teeming with life; food for wading birds.
As well as cockles and lugworms, there are much smaller mud snails and mud shrimps. The latter are tiny crustaceans, very elongated with enormous antennae like "curved crane jibs" which are found in vast numbers (a conservative estimate is 10,000 per square metre) swimming on the surface in liquid mud or hiding out in tunnels below the surface. This rich source of food explains why so many birds gather here to feed; birds like the smart looking shelduck; a duck which is almost the size of small goose but lays its eggs in underground burrows!
Away from the mud, slightly higher up the shore on the salt marsh, Brett and Phil discover sea lavender, a plant which has a clever way of dealing with high salt levels by excreting salt crystals onto its leaves giving them a greyish sheen and a salty taste!
Producer: Sarah Blunt
More episodes
Next
You are at the last episode