Main content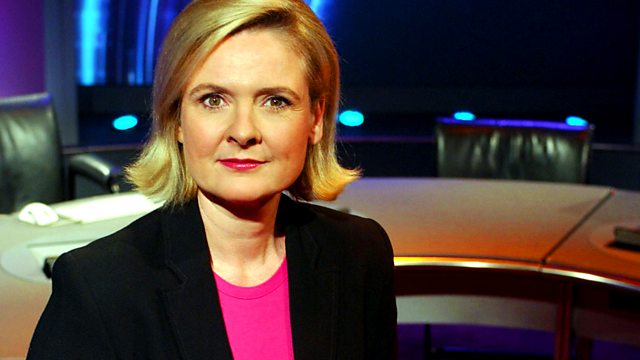 The Nazi Persecution Files
Martha Kearney reveals the often heartbreaking stories of British men and women who sought compensation for the abuse they suffered in the camps and prisons of the Third Reich.
Martha Kearney with the newly declassified documents telling the stories of Britons persecuted by Nazi Germany.
In 1964, the UK and West Germany signed an agreement that enabled British victims of Nazi oppression to seek compensation. The total fund was limited to just £1,000,000, and the criteria were strict - only those who had spent time in "concentration camps or similar institutions", and who could prove it, would be awarded cash sums.
A special unit was set up within the Foreign Office to process claims. Soon, they were dealing with thousands of applications, some seeking redress for their own ordeals, others hoping to gain acknowledgment of the suffering of their deceased loved ones. There were applications from prisoners of war, from Jews - both British-born and those who had become naturalised Britons since the end of the war - and from ordinary men and women who had become caught up in the wave of Nazi oppression that engulfed Europe more than 20 years before.
The documents these applicants submitted in support of their claims have lain unseen in Foreign Office archives for 50 years.
Now, as the files are finally released, Martha Kearney and expert guests review them, and we hear the reaction of family and friends on seeing them for the first time.
Graphic accounts of torture and maltreatment mix with tales of great courage and fortitude. Those who survived years in concentration camps provide unflinching evidence of systematic Nazi brutality. There are stories of families tragically divided, and of acts of remarkable heroism, some already well-known, others that have remained unheralded.
A Whistledown production for BBC Radio 4.
Podcast
Martha Kearney and guests reveal the truth behind previously secret government files