Main content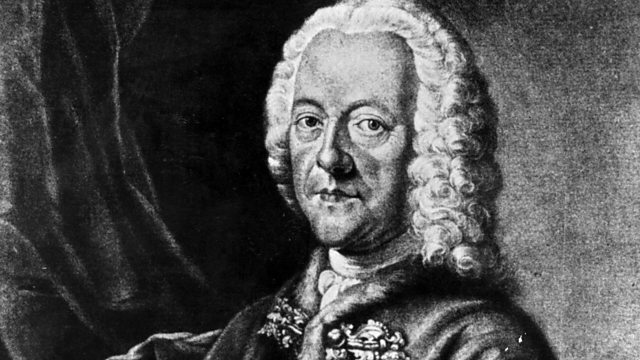 Donald Macleod on the contrast in fortunes between Telemann's public and private lives. While he was successful working for his patrons, his wife scandalised the whole of Hamburg.
One prominent contemporary called him 'the operator'. Telemann was nothing short of brilliant when it came to negotiating the tricky path between the diverse expectations of his influential patrons. But, as Donald Macleod discovers, all was not quite as rosy in his personal life as the composer's wife scandalises the whole of Hamburg with her gambling debts and an affair with a prominent military man.
Les Cyclopes (Suite in E minor, TWV 55:e3)
Holland Baroque Society
O erhabnes Glück der Ehe (conclusion)
Das Kleine Konzert
Hermann Max, director
Concerto in A minor for Recorder and Viola da Gamba, TWV 52:a1
Michael Schneider, recorder/director
Rainer Zipperling, viola da gamba
La Stagione Frankfurt
Ino (conclusion)
Barbara Schlick, soprano
Musica Antiqua Koln
Reinhard Goebel, director
Cantata - Schmucke dich
Gli Angeli Geneva
Stephan Macleod, director.
More episodes
Next
You are at the last episode