Main content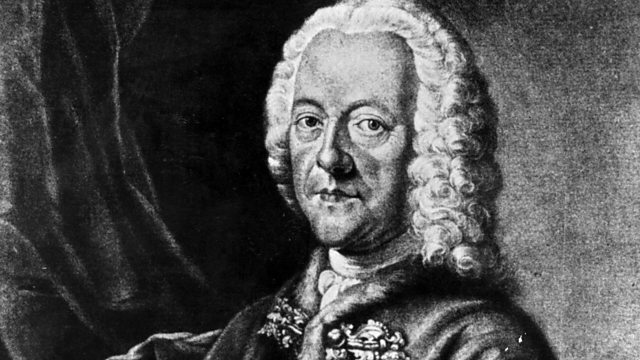 Donald Macleod uncovers Telemann's business acumen, including a negotiation which secured him a hefty salary increase. Plus how Telemann cashed in from the wealth of nobles.
It looks like the worst decision of his life - turning down the job of Leipzig kantor which then cemented JS Bach's immortality. But was it actually a masterstroke?
Donald Macleod uncovers Telemann's business acumen, beginning with that shrewd job negotiation which saw the composer leverage a hefty salary increase from his employers in Hamburg. We also explore Telemann's entrepreneurial activities as he cashes in from the wealth of the local nobility and filing expenses claims which would make any accountant proud.
Overture (Jubeloratorium für die Hamburger Admiralität' TWV 23:1)
Akademie für Alte Musik Berlin
Sonata in D for viola da gamba (Der Getreue Music-Meister), TWV 40:1
Rainer Zippering, viola da gamba
Brockes Passion (conclusion)
Birgitte Christensen, soprano
Lydia Teuscher, soprano
Donat Havar, tenor
RIAS Chamber Choir
Berlin Academy of Ancient Music
Rene Jacobs, director
Suite in E minor, TWV 43:e1 (Paris Quartet No.5)
Florilegium.