Main content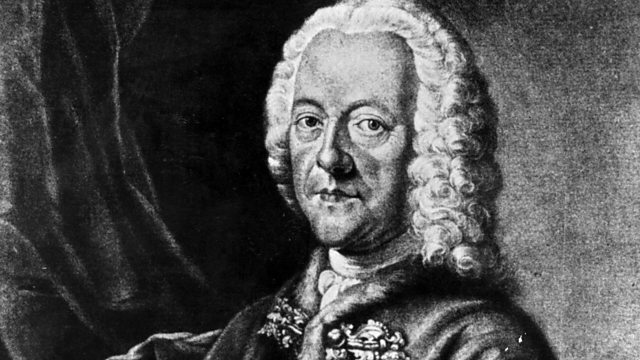 Donald Macleod surveys Telemann's countless instrumental skills and describes an encounter with one of the more bizarre musical contraptions of the day.
Was there a single instrument of the time which Telemann didn't play? It certainly seems unlikely when browsing his claimed talents not just at the staple violin, flute and keyboard but also the likes of viola pomposa and the chalumeau.
Today, a survey of Telemann's many musical talents, and also some wider skills at which he excelled including engraving and theoretical pursuits. We also encounter the ultimate in musical technology of the time, a keyboard instrument fitted with 500 candles, mirrors and coloured window, all in the quest to link sound and colour.
With Donald Macleod.
Sonata in F for recorder and continuo, TWV 41:F2
Michael Schneider, recorder
Nicholas Selo, cello
Sabine Bauer, harpsichord
Concerto for 2 Chalumeaux in D minor, TWV.52:d1
Colin Lawson and Michael Harris, chalumeaux
Collegium Musicum 90
Simon Standage, director
Fantasia No.6 in D minor, TWV.40:7
Barthold Kuijken, flute
Violin Fantasia No.6 in E minor, TWV.40:19
Rachel Podger, violin
Double Horn Concerto in E flat, TWV.54:Es1
Teunis van der Zwart, horn
Bart Arbeydt, horn
Freiburg Baroque
Gottfried von der Goltz, director.