Main content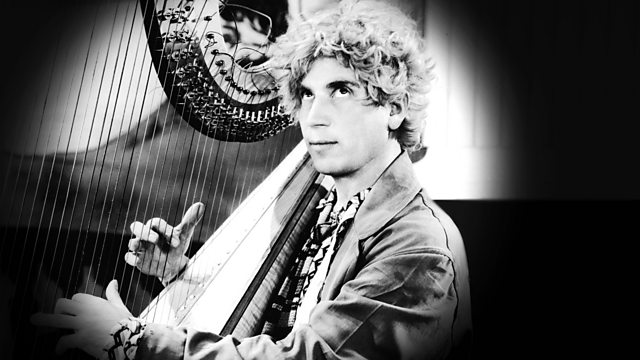 Finding Harpo's Voice
The cellist Steven Isserlis explores how, although technically silent on screen, Harpo managed to create a unique language with the use of props, sounds and by playing his harp.
The internationally acclaimed cellist Steven Isserlis first encountered the Marx brothers as a teenager when he saw their film "The Cocoanuts". And it was the character of Harpo Marx, the silent clown of the brothers, who spoke to him the most directly. The young Steven became a huge fan, to the extent that, instead of practising, he would go to the library to read everything he could find about him and, as Harpo so famously did, instead of shaking people's hands, he would offer his leg instead.
But Harpo wasn't always silent. There were the noises of the horns which became his voice substitute. And at most times during the films he would play the harp- the instrument that got him his stage name. As a musician, this made Steven all the more interested in him.
Steven explores how Harpo came to be the silent Marx brother- he could talk perfectly well but stopped on stage after a bad review. However, without using his voice, Harpo managed to create a unique language with the use of props, sounds and of course his harp. What were the elements of this creation that spoke so eloquently to Steven and what legacy has the silence left?
He travels to the home of Bill Marx, Harpo's eldest son who he first met decades earlier and who first showed him Harpo's raincoat and wig. Steven gets another chance to put them on and to hear the sound of the famous horns.
Steven also talks to actor Simon Callow about Harpo's use of props and the film critic Jonathan Romney about Harpo's technique.
He discusses his harp playing with the harpists Charlotte Seale and Imogen Barford.
And he discusses Harpo with the poet and critic Charlene Fix, author of the booked "Harpo Marx as Trickster".
Producer; Emma Kingsley
Last on
Broadcasts

Featured in...
Comedy uncovered - the stories behind the humour. A Seriously... collection.