Main content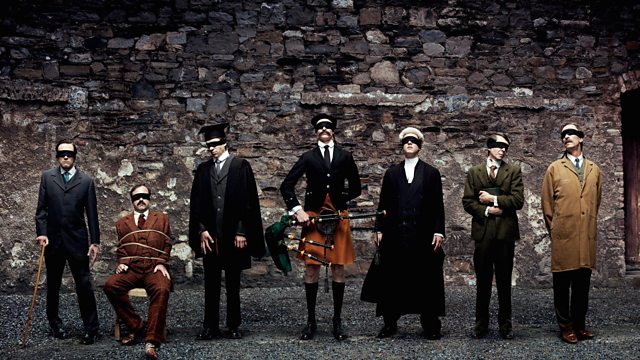 Documentary series covering the 1916 Easter Rising, which changed the course of Irish history. This programme follows Thomas Clarke's passion to free his country.
Ann an 1916, dh'atharraich ar-a-mach na Càisge eachdraidh na h-Èirinn. Chuir seachdnar fireannach na h-ainmean aca ri pàipear oifigeil Poblachd na h-Èireann a' ciallachadh gu robh gach fear a' dol an sàs ann an ar-a-mach fuilteach agus gan cuir fhèin ann an cunnart bàis.
Rugadh Tòmas Clarke ann an 1857 aig Caisteal Hurst, ri pàrantan Èireannach. O chionns gu robh athair anns an Arm Bhreatannach, ghluais an teaghlach a dh' Afraga a Deas airson deich bliadhna. Thill iad a dh' Èirinn ann an 1867. B' ann an seo a dh' ionnsaich Clarke mu eachdraidh na h-Èirinn agus smachd nan Sasannach. Leis an fhiosrachadh seo, chaidh e an sàs anns am Bràithreachas Poblachd na h-Èireann ann an 1880 airson cuidhteas fhaighinn air Breatainn. Bha Clarke còmhla ris an sgioba a fhuair smachd air togalach an G.P.O aig àm ar-amach na Càisge, 1916. Tha am prògram seo a' leantainn Clarke air an t-slighe aige, a' feuchainn ri Èirinn a shaoradh.
The 1916 Easter Rising changed the course of Irish history. Seven men put their names to the Proclamation of the Irish Republic, and in signing it each man knew they were committing themselves to a bloody rebellion and in all likelihood signing their death warrants.
Thomas Clarke was born in 1857 in Hurst Castle, of Irish parents. His father was in the British Army. They were transferred to South Africa, where they lived for ten years before returning to Ireland in 1867. It was here that Clarke was first exposed to Irish history and English domination. As a result of his new found knowledge, he joined the Irish Republican Brotherhood in 1880 to help rid Ireland of the British.
Clarke was proactive with the group that occupied the General Post Office in Dublin during the rising in April 1916. This programme follows Clarke's passion to free his country.
More episodes
Previous
You are at the first episode