Main content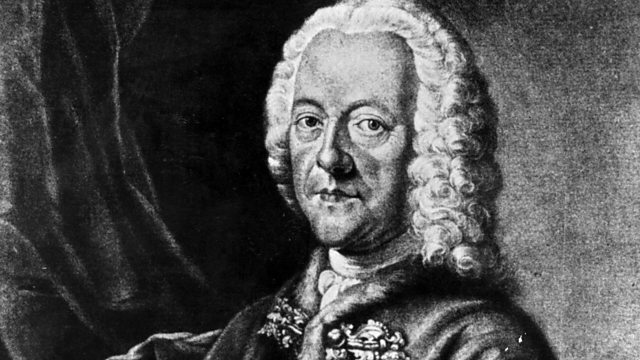 Donald Macleod explains how the young Telemann was determined to succeed despite the efforts of a reluctant parent. Including Overture (Les Turcs); Fantasia No 12 in G minor.
Telemann was a many-splendoured thing: gardener, translator, theorist, publisher, poet, entrepreneur, and an early tech-geek. He also earned himself a place in the Guinness Book of World Records as music's most prolific composer. But is that necessarily an accolade to be proud of?
And so Donald Macleod sets out to uncover the real Georg Philipp Telemann - a prolific, industrious polymath or, as one historian put it, a purveyor of 'factory products' achieved 'by dint of sedulous scribbling'. We also have to wrestle with a primary source on the composer which is at once both a treasure trove, and a route map of garden alleys. Johann Mattheson's 'autobiography' of the composer is a product of its time, with its tantalising combination of hard facts and fantasy.
In the opening programme we meet the young Telemann, and try to hang some hard facts on Mattheson's tantalising portrait. We quickly discover that industry and tenacity ran in the composer's blood from an early age, as his mother puts all her effort into diverting her precocious son as far from a career in music as possible.
Overture in B flat, TWV 55:B5 - 'Les Turcs'
Arte dei Suonatori
Martin Gester, director
Fantasia No.12 in G minor, TWV.40:13
Barthold Kuijken, flute
Cantata: Es wollt uns Gott genädig sein
Bach Consort Leipzig, Saxony Baroque Orchestra
Ein guter Mut (Oden 1741)
Klaus Mertens, baritone
Ludger Remy, harpsichord
'La Bizarre' Overture, TWV.55:G2
Akademie für Alte Musik Berlin
René Jacobs, director.
More episodes
Previous
You are at the first episode