Main content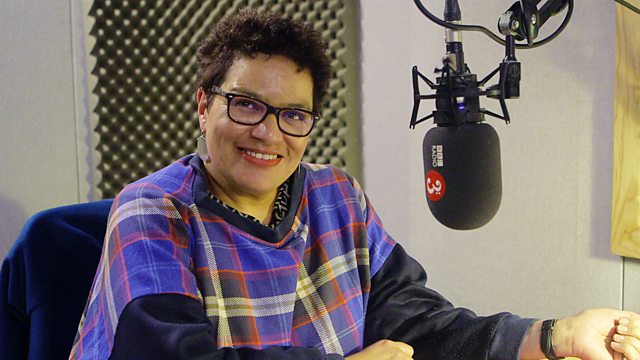 Monday - Sarah Walker with Jackie Kay
With Sarah Walker. My Favourite Early Keyboard Instruments; Schumann: Frauenliebe und -leben; Artists of the Week: Orpheus Chamber Orchestra, featured in Prokofiev's Symphony No 1.
9am
My favourite... early keyboard instruments. Sarah explores the variety of instruments with keyboards that composers wrote music for before the pianoforte came to prominence in the late 18th century. Sarah explores music for the harpsichord, fortepiano, chamber organ, virginals and spinet, by composers including Mozart, Rameau, Giles Farnaby, Martin Peerson and William Byrd.
9.30am
Take part in our daily musical challenge and identify the place associated with a well-known work.
10am
Sarah's guest is the Scottish poet and novelist Jackie Kay. Jackie is an award-winning writer of poetry, plays and novels. Her recent works include a collection of short stories, Reality, Reality, a book of poetry titled Fiere, and a memoir about meeting her Nigerian birth father, Red Dust Road. Jackie will be talking about her writing and sharing a selection of her favourite classical music, including a work by Errollyn Wallen, the traditional Scottish song Eriskay Love Lilt and Robert Burns' Mary Morison, every day at 10am.
10:30am
Sarah features excerpts from the Building a Library recommendation from last Saturday's Record Review
Schumann
Frauenliebe und -leben
11am
Sarah's artists of the week are the Orpheus Chamber Orchestra. Founded in 1972 in New York by a group of musicians keen to marry the richness of the orchestral sound with the intimacy of a chamber ensemble, the Orpheus Chamber Orchestra play without a conductor, preferring a collaborative partnership of musicians. They have since become recognised as one of the world's great ensembles. Throughout the week Sarah features their recordings of repertoire by composers ranging from Handel and Mozart to Bizet and Copland.
Prokofiev
Symphony No.1 in D, Op.25 'Classical'
Orpheus Chamber Orchestra.
Music Played
MY FAVOURITE... Early Keyboard Instruments

Jackie Kay's Choice No. 1

Jackie Kay's Choice No. 2

Jackie Kay's Choice No. 3

THE BUILDING A LIBRARY RECOMMENDATION FROM LAST SATURDAY'S RECORD REVIEW

ARTISTS OF THE WEEK: Orpheus Chamber Orchestra
Mapping the Music
Answer: Loch Lomond
The music played:
Traditional arr. Vaughan Williams
Loch Lomond
Holst Singers 
Stephen Layton (conductor)
HYPERION