Main content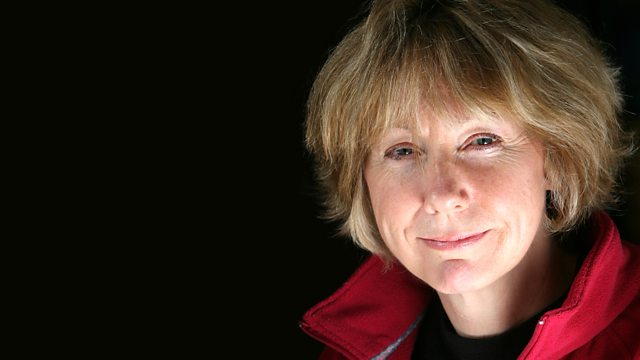 Melanie Reid
Michael Berkeley's guest is journalist Melanie Reid, who writes a weekly column about her life as a tetraplegic. With music by Bach, Beethoven, Holst, Nielsen, and Strauss.
For Easter Sunday, Michael Berkeley's guest is Melanie Reid, who writes a weekly column in The Times about her life as a tetraplegic. Six years ago, on Good Friday 2010, she was out cross-country riding in the Scottish countryside near her home in Stirlingshire. The horse refused a jump and she was thrown off - flipping her body. She broke her neck and back. Since then Melanie Reid has been paralysed from the armpits down.
When you're well and young, or young at heart, and busy devouring life, working, playing, laughing, eating, drinking, you assume you're in control. Things change though when the world topples from its axis and your glorious certitude that tomorrow will be as good as today is exposed as pitiful complacency.
In Private Passions, Melanie Reid talks about adjusting to life after her accident, 'a painful rebirth'. Although music has been important to her since childhood, after the accident she found that for several years she could not listen to it - the emotional effect was unbearable. Now, though, she finds music inspiring and sustaining. Her choices include Jacqueline du Pré playing Bach's 1st Cello Suite; Beethoven's 'Emperor' Concerto; Gustav Holst's 'Planets' Suite, Nielsen's Violin Concerto, and Strauss's 'Four Last Songs'.
In an inspiring conclusion to the programme, Melanie Reid talks about the happiness she has re-found recently, and the way her life has slowed down so that she can appreciate the beauty of nature, and the changing seasons. And she pays tribute to her loving husband and son, who both play the bagpipes - a cue to play a very untraditional take on the pipes from the Red Hot Chilli Pipers.
Produced by Elizabeth Burke
A Loftus Media production for BBC Radio 3.
Six mind-expanding music podcasts to download in 2019
Archive Unlocked: Two Decades of Private Passions