Main content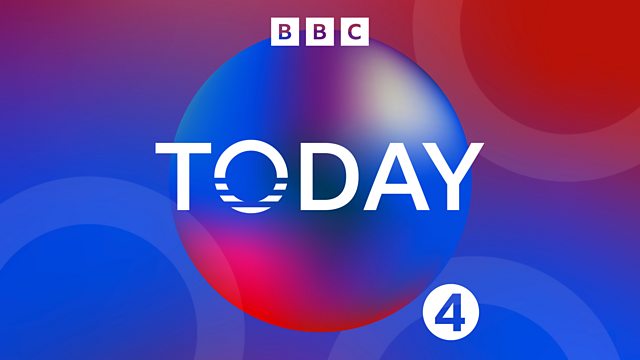 31/03/2016
Morning news and current affairs. Including Sports Desk, Weather and Thought for the Day.
Last on
Today's running order
0650
The mild winter was good news for smaller garden birds, according to the RSPB's Big Garden Birdwatch. Over half a million people took part in the birdwatching event in January, with the house sparrow being the most spotted bird and sightings of the long-tailed tit increasing by 44% to land it in the top ten for the first time in seven years. We hear from Martin Fowlie from the RSPB.

0655

The Hobbit is an awful lot older than we thought, and what's more we all might have a little bit of him in us. This is not Tolkien's Hobbit but homo floresiensis, just a metre tall, who was put out of business by homo sapiens. We speak to Professor Chris Stringer, a researcher in human origins at the Natural History Museum.
0710

On Tuesday Tata Steel announced they planned to sell the UK steel business putting thousands of jobs at risk. Cheap Chinese steel, high energy costs and climate change policy costs are all contributing to a declining industry. So what exactly are the options left to save the UK steel industry? We are joined by Jon Moulton, venture capitalist and chair of Better Capital the turnaround fund and of Finncap the UK stockbroker.
0715

Legal highs are not being banned from next week as had been planned. There is a delay of at least a month, so what is going on? The plan had been for any substance capable of producing a psychoactive effect to be banned from April 6th. We are joined by Danny Kushlick, head of external affairs at Transform, a charitable think tank that campaigns for the legal regulation of drugs both in the UK and internationally.
0720

In the mid-1960s a fund was set up to compensate people in the UK who had been the victims of Nazi persecution. Hundreds of files of the claims and rejections have been released by the National Archives at Kew. We speak to Dr George Hay, a records specialist to the National Archives.
0730

A new End of Life care report run by the Royal College of Physicians suggests many hospitals in England are not providing 24-hour specialists in palliative care. However the report, which is the first since the controversial Liverpool Care Pathway which was scrapped in 2014, does show that things have improved since 2013. We hear from Amanda Cheesley, the Royal College of Nursing's professional lead on end of life care, and Emeritus Professor Sam Ahmedzai, clinical lead for the audit on behalf of the Royal College of Physicians.
0740

Nearly three months to go until the big vote. We have heard from plenty of politicians on the Brexit debate, but what do voters make of it all? Jim Naughtie is in Inverness for us to find out.
0750

It is not so very long ago that Brazil was the pin up for the fastest growing economies on the planet, but now it faces not just an economic crisis but a political one. Supporters of President Rousseff will take to the streets today protesting that she is the target of a coup. She is facing not just impeachment proceedings but the collapse of her governing coalition after the largest party in it decided to quit. We hear from Leonardo Quintao, deputy leader of the PMDB in their Lower House, and Camilla Costa, the BBC's Brazilian Service reporter.
0810

On Tuesday Tata Steel announced they planned to sell the UK steel business putting thousands of jobs at risk. The town of Scunthorpe in Lincolnshire has been going through a similar trauma. In October, 900 workers there were told that their jobs were going. The last of them worked their final shift this week. However there are strong hopes that Scunthorpe will be sold to the London investment company Greybull Capital, preserving around 4,000 jobs. We will speak to Len McCluskey, UNITE secretary general.
0820
Gladiator, Pirates of the Caribbean, Rain Man and 12 Years a Slave - great Hollywood movies which have one thing in common. Their soundtracks were written by Hans Zimmer - the German-born composer. He's won Grammy's, Golden Globes and an Oscar for the Lion King. Well now, he's doing something he's never done before - embarking on a tour of thirty European cities, starting in this country, playing his most famous pieces of music. Arts correspondent Rebecca Jones has been talking to him.
0830

Zoe Conway has been speaking to both an employer and an employee in south London to find out what they make of the national pay rise. We will also hear live from Laura Gardiner, senior analyst at the Resolution Foundation, who worked with the Low Pay Commission on their recommendations, and James Sproule, chief economist at the Institute of Directors.
0840

Scientists are beginning work to genetically test tumours from children with cancer. The hope is that this will help give younger patients access to newer, more targeted medicines, with better chances of success and fewer side-effects than conventional treatment. The testing is based in London and will reach 400 children from around the UK over the next two years. We are joined live by Professor Paul Workman, CEO of the Institute for Cancer Research.
0850

Harmony and pitch is what is usually associated with choral music but what about humour? Vikki Stone, an award winning comedian and songwriter, has been commissioned by the National Youth Choirs Great Britain to write a piece of choral music. But does humour really strike a chord with a choral audience? We speak to Vikki Stone.
Broadcast